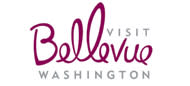 Surrounded by magnificent natural beauty and outdoor spaces, Bellevue, Washington offers leisure and business travelers plenty of first-class shopping, dining and cultural attractions, all within easy strolling distance of popular hotels. Vibrant, modern and growing, the city is the gateway to the Puget Sound region. Within minutes, travelers can explore Seattle's culture and history, visit Kirkland's waterfront parks and galleries or tour Woodinville's Wine Country, which is home to 70 wineries and some of the world's best wines. One can even quench their taste for adventure with a day-trip to nearby mountains for hiking, biking or skiing.
With such a diverse amount of options for visitors to explore, developing a new site for Visit Bellevue Washington was a treat. Together with the destination marketing organization, we created a fresh look for their sites' pages on both their desktop version at VisitBellevueWashington.com and their mobile site - m.VisitBellevueWashington.com. Through our content management system - Simpleview CMS - and customer relationship management system - Simpleview CRM, their team can now also manage both sites' content with ease.
Image-based Dropdown Navigation - Rather than having their visitors read through the options available on their Hotels or Things to Do pages, Visit Bellevue Washington decided to use thumbnail images to help people to explore the site. This shows off the beautiful scenery and lively community in a fresh way.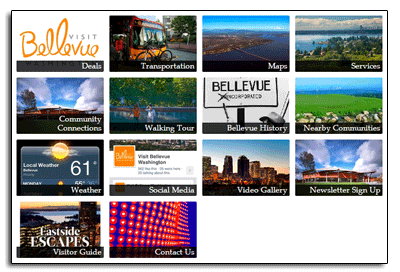 Expandable Map - Want to quickly see what's around Bellevue to see and do? Click on the "Explore Bellevue" slider, located on the right side of every page on VisitBellevueWashington.com, to get a glance of the downtown region and some of its points of interest.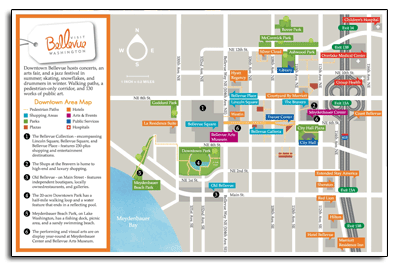 VisitBellevueWashington.com?