While Utah Valley is likely best known for Provo and Brigham Young University, this family destination has countless year-round experiences going for it, including hiking, golf, skiing, and the Sundance Resort. For these reasons, among many others, Utah Valley was named the #2 greatest place to live in America by Outside Magazine. All of these elements served as inspiration for the newly launched Utah Valley website.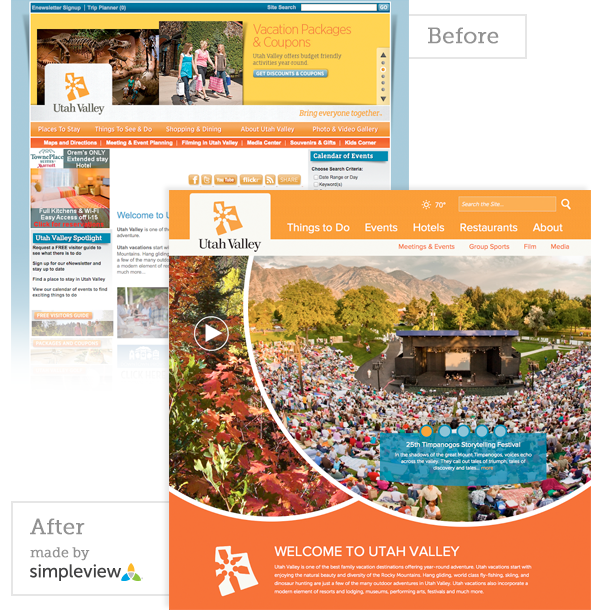 The stunningly gorgeous design of Utah Valley comes with many exciting new features. The first to catch your eye are likely the massive, circular header images at the top of the homepage. These images can be swapped out at will, and can even be accompanied by a YouTube video that launches within a lightbox. Check out Utah Valley's current promotional video, created by Commotion Studios:
The Choose Your Experience widget can be accessed throughout the site, and helps connect visitors with activities and attractions that best fit their interests, such as Sundance Skiing & Snowboarding for the "Active Adventurer", or the Springville Museum of Art for the "Art Appreciator".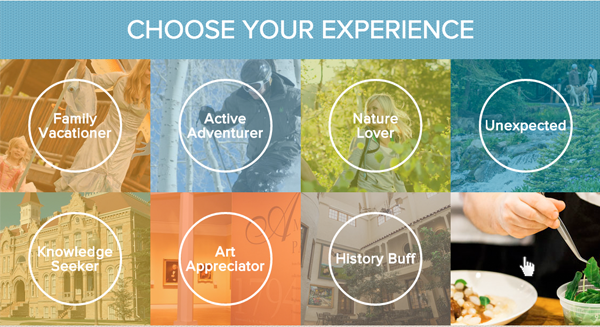 Like all the features on the site, the Choose Your Experience widget adjusts beautifully on mobile devices.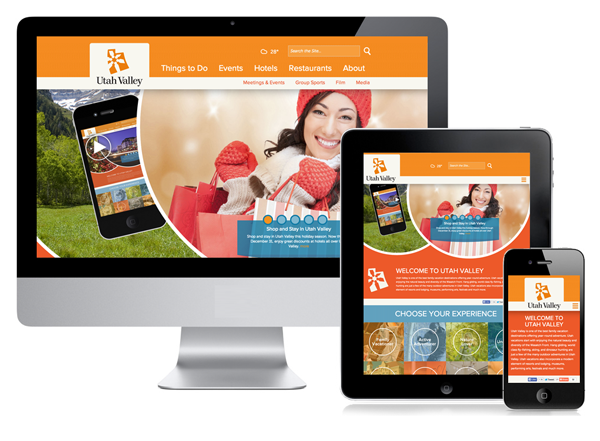 When redesigning, many DMOs find their photography library lacking, and express the need for collecting more high quality imagery for both the website and promotional purposes. Utah Valley CVB worked with Simpleview's design team to acquire all new photography, as demonstrated in their website's beautiful Media Gallery.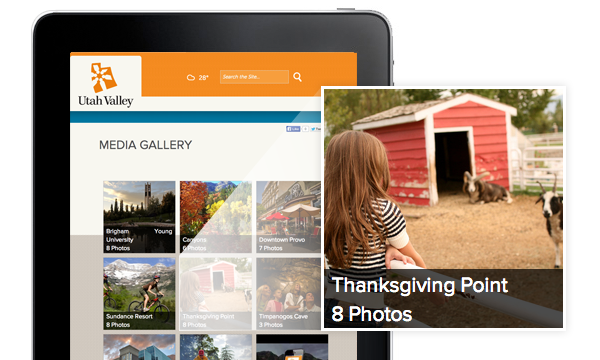 An active blogger, Utah Valley CVB keeps its visitors engaged by posting various stories featuring local businesses, highlighting weekend activities, and more. To further engage potential readers, the blog widget is available on numerous pages, including the homepage. This widget can link directly to the blog itself, or to individual stories recently published.
Utah Valley CVB is an excellent example of how Simpleview can provide everything you need for your redesign, beyond just a content management system and development. Whether you require photography or video assets, creative services, advertising platforms, or search engine optimization, we are a one-stop solution for DMOs.
If you haven't yet visited UtahValley.com, be sure to check it out and get your juices flowing!