The most effective destination sales leaders and organizations look to the future with information that inspires confidence. Time spent proactively surveying future opportunities and pitfalls provides them with the ability to keep both customers and stakeholders informed and engaged.  
With meeting and events currently at a standstill, the focus naturally shifts to the ability to predict the future. And while none of us has a crystal ball, we all know information is power, so now is the time to collect vital information about how the event organizer is changing definite events for future years. Beyond current cancellations, are you asking yourself, what is the overall assessment for the events you have booked in 2021 and beyond? And have you devised a systematic approach to understand and communicate just that? 
Enter Future Events Monitoring (FEM), a formalized process for destination sales professionals with their eye on 2021 and beyond sales recovery! 
The practice of Future Events Monitoring allows you to:
Connect with your customers to understand their environment. 
Consistently capture the information you are collecting about future events. 
Proactively take charge of the conversation with your hotels.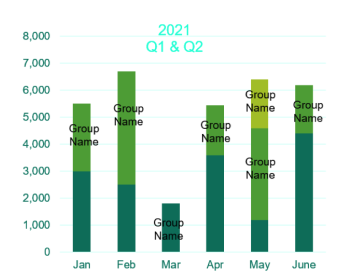 Getting Started: 
Begin by using the FEM template to investigate your definite groups for Q1 and Q2 of 2021 and extend from there. Access each group with the 4-5 key parameters found in the FEM template and provide an overall chart for future events, along with a detailed event profile for each group.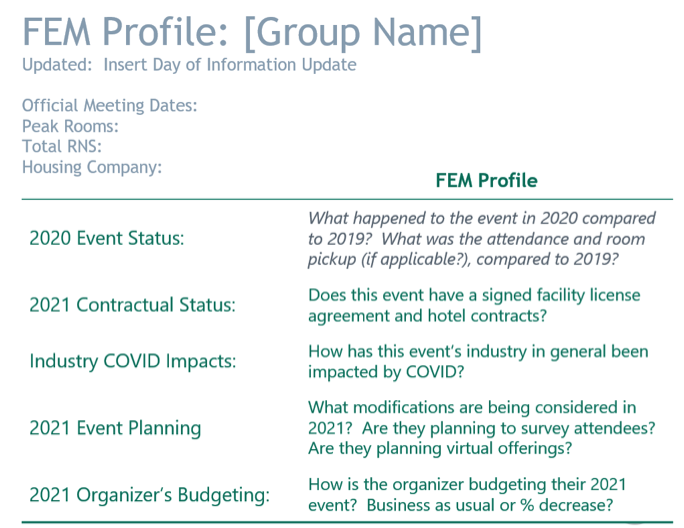 ---
"Confidence comes from being prepared." - John Wooden
---
Legendary leaders know preparation is the key to building confidence. The destination organization of today is tasked with leading both its customers and stakeholders into an uncertain future. Information will be foundational to collaborative strategic decision making and the opportunity to minimize risk and maximize opportunity.
If you want to take a deeper dive or if you have questions about formalizing this best sales practice, reach out to Terri Roberts at troberts@2synergize.com, or click the button below to download the template.