After conducting collaborative brainstorming sessions and detailed development work with the Alexandria Convention and Visitors Association (CVA), the Simpleview team is proud to debut the redesigned version of VisitAlexandriaVA.com.  This project includes a full graphic design overhaul, site transition work from our Search Engine Marketing (SEM) team, as well as mobile development and design.
As the Alexandria CVA has been a Simpleview client for several years, this effort was to refresh and update the work we had done earlier for them. This included a new color scheme and developing a look that emphasized the region's contemporary features, such as modern, high-end cuisine and new attractions, with a historic flair to represent Alexandria's rich, colonial history.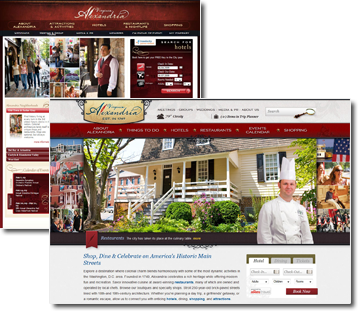 Some of the site's new functionality includes:
Interactive Header - By simply rolling over the large header image on the site, visitors will reveal a series of "content bursts" that show images and copy to emphasize various sections of the site. The S

imple

view

development team built this feature for the CVA, which also gives them complete control of the header's background images. Additionally, the CVA can choose an image of a local celebrity or spokesperson to display on the homepage to coincide with the background or highlight a particular promotion.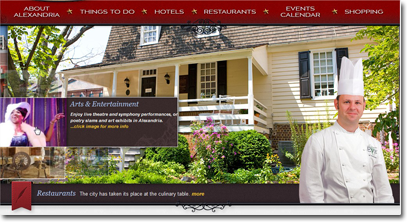 Social Integrations - Our team integrated social platforms such as Twitter and Facebook into the CVA's redesign on several levels. First, members and partners can now benefit from bringing their social feeds into the site's Listings section. For example, a hotel that is active on Twitter can have their tweets published on VisitAlexandriaVA.com in their listing's Social Media tab.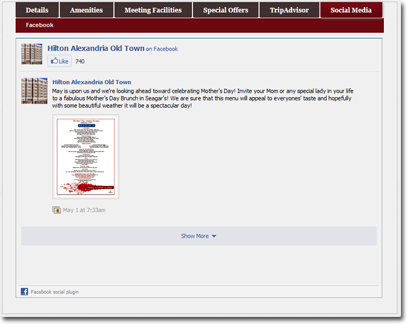 The team also integrated Yelp and OpenTable profiles into the new site. This allows visitors to read the latest reviews on local attractions and businesses, as well as book reservations at Alexandria's hottest restaurants. The OpenTable reservation functionality was built directly into the site's Booking Engine for easy access, along with areas to purchase event tickets or book hotel rooms.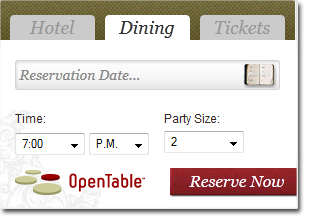 With a new look and feel that continues to represent the region in the best possible way, the CVA is ready to promote and market their destination. So, go check out the new site and consider planning your next trip to beautiful, historic Alexandria!
If you are interested in learning more about other recent redesign projects we have completed, check out our
new case studies and portfolio
.