Welcome to Traverse City, a truly northern destination that will satisfy your seasonal taste. Spend your summer at the beach or on a peninsula hike, while the winter welcomes ice fishing and holiday shoppers. Taste the local craft beers and experience wine tours regardless of the season. When using the newly designed website for planning your getaway, you can tailor your trip and enjoy Traverse City year-round!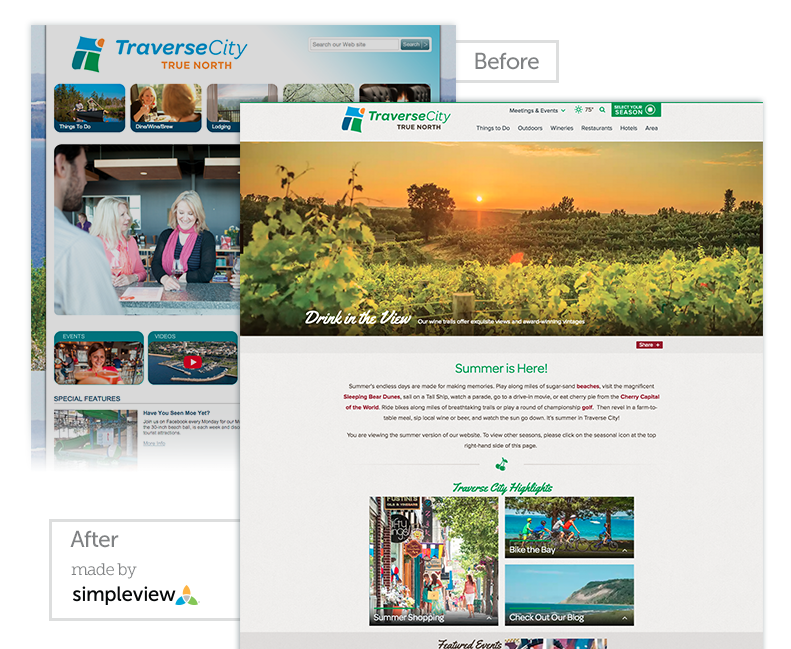 The redesigned website for Traverse City is perfect for any adventure with the addition of a responsive design feature. With the ability to mold the site to your mobile phone or tablet, plan your trip with more flexibility at hand. Whether on the road or at home, in fall or spring, TraverseCity.com functions for the modern traveler across a multitude of devices.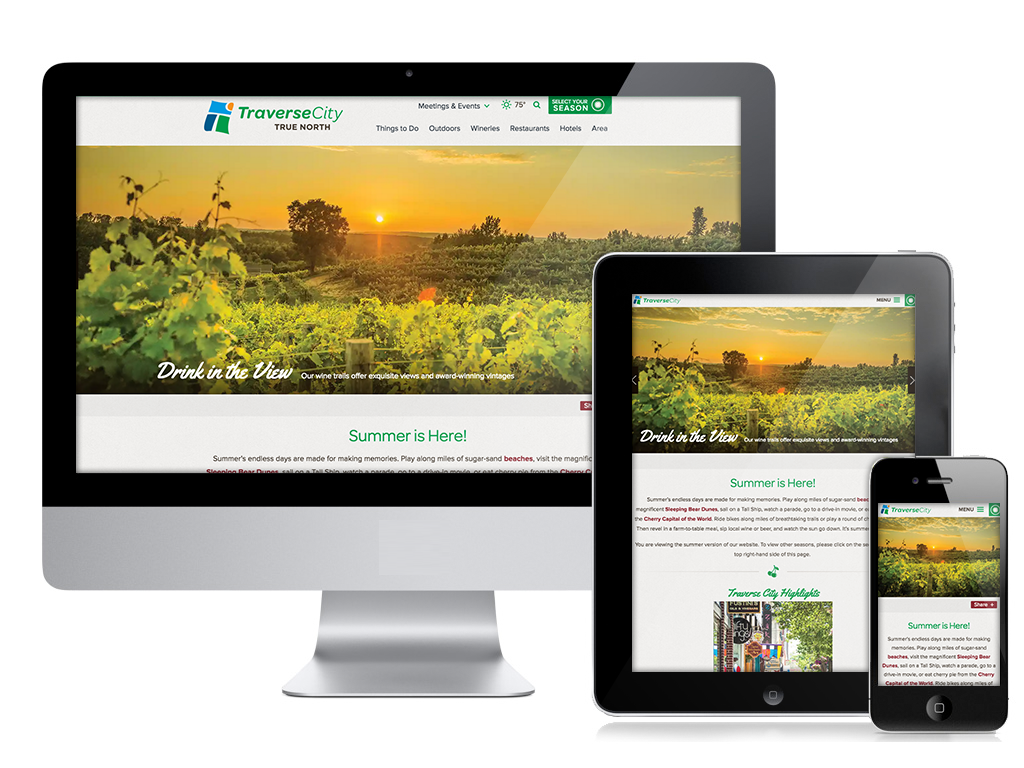 One of the best features of the new site is the ability to toggle between Homepages that are season-specific. Plan a ski trip on the winter section, or make plans for the National Cherry Festival, using the summer events page. An added bonus to the changeable sites is the ability to list season-specific events, attractions and activities under the main navigation. The site is very content focused, and each season is setup for its own destination highlights. This toggling option allows the destination to take advantage of a unique and functional design to target their audience accordingly.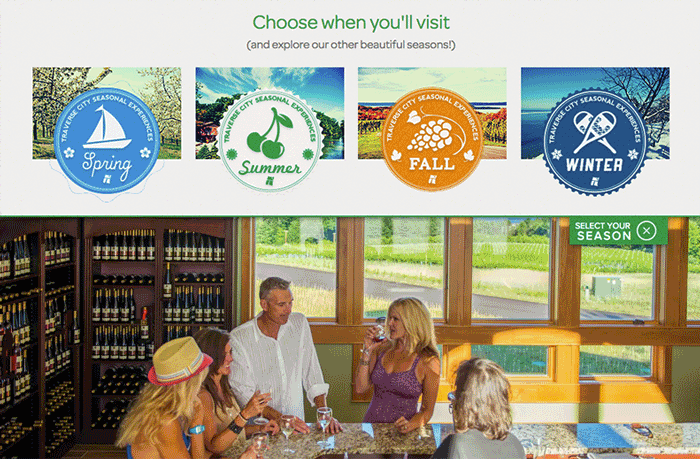 Adding to the beautiful design tailored for each season, another feature is the slide show built in for each homepage. Traverse City showcases images for all seasons on each page, but the images can be assigned to each separate homepage. The homepage also includes the Featured Events module, steering travelers towards their ideal vacation.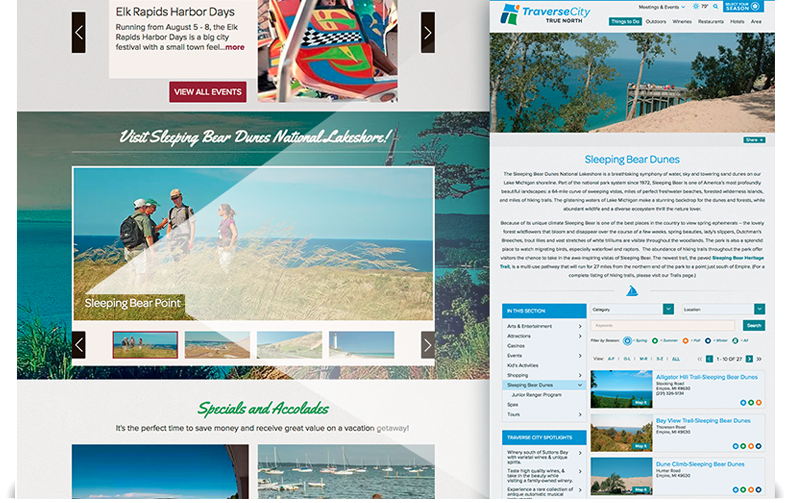 The listings module underneath a page's main copy is also organized by season, providing easy access to information about local businesses. The listings can be easily updated and feature businesses throughout the season.

Lastly, Traverse City experiences profit maximization with our Destination Travel Network (DTN) integration. Using the DTN ads, we can spotlight the website brand and generate revenue for future campaigns or reinvestment back into the site.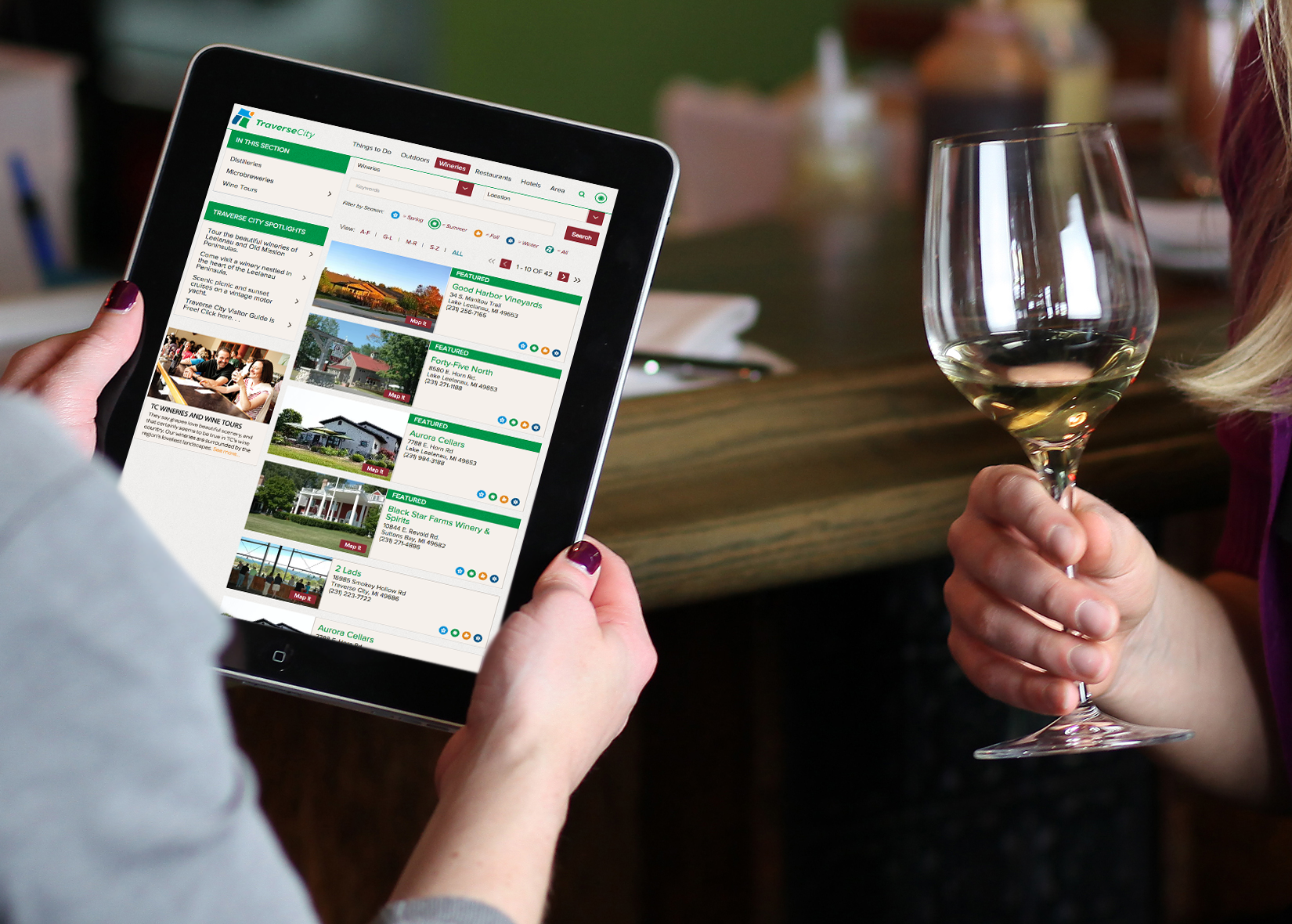 Traverse City is truly a unique destination for all seasons. Be sure to explore these and many more features on the new TraverseCity.com!