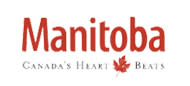 Manitoba is one of the Prairie Provinces in Canada and where "Canada's Heart Beats". Its rich history can be tied back to the origins of the name Manitoba, which comes from the Ojibwa word "manito-bah", meaning "strait of the spirit". Travel Manitoba is the official DMO for the province and has a new website to show visitors what to expect of Manitoba's untouched natural beauty and urban elegance.
The first things you'll notice are the large, rotating, YouTube integrated headers. There are multiple headers to highlight the variety of events and activities in Manitoba. Each header has a unique theme and video.
YouTube integrations were also added to the Events Page. Visitors can now stay on Travel Manitoba's site while watching featured videos of upcoming performances, sporting events, and more.
The Menu is located at the top of the page, next to Manitoba's logo, as well as at the bottom to make it accessible on every page. They've also included links to their sister sites in a controllable content bar, creating a standard frame to each page and providing greater exposure to related sites.
 Travel Manitoba chose a Pinterest-like highlights module for the variety of events, offers, and information they want to call out to visitors on the home page. They can add as many Highlights as they like while keeps a clean, uniformed look to the section. 
Whether you want to get up close and personal with a polar bear, fish in one of the many lakes or rivers, or explore the cultural roots - Manitoba is the place for your Northern Safari.