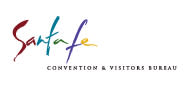 Thanks to efforts from the Santa Fe Convention and Visitors Bureau, as well as other tourism industry businesses in Santa Fe County, the destination has seen a 2.1 percent increase in jobs over the past 12 months.
Based on findings from the State of New Mexico's Sept. Labor Market Review, this job increase comes from more visitors coming to Santa Fe. This resulted in local restaurants, hotels and other hospitality businesses hiring to accommodate travelers' needs. Tourism is the top growth area for the city and county.
We are proud of the Santa Fe CVB for their hard work and ability to boost interest in this fun, artistic city.