What is UGC?
If you are looking for a particular product or service, do you ever ask friends or family for brand recommendations? Many people do, and this particular type of information sharing has become a powerful marketing tool in recent years, thanks to the internet, social media, and smartphones amplifying word-of-mouth messages.
If you're searching for new piece of carry-on luggage, for example, you can read reviews online, view images on instagram, read a travel blog's recommendation, and get feedback from friends via Facebook. Everyday people, customers, strangers, friends, all across the world are sharing brand information and influencing purchasing decisions online. Their freely shared opinions are now called User-Generated Content, or UGC.
User-generated content (UGC) is any content – posts, tweets, images, videos, and more– created freely by consumers on any online or social network.
 
Why is UGC a Compelling Marketing Tool?
UGC is...
Trusted
According to Nielsen, 92 percent of consumers trust earned media (like UGC) more than any other form of media.
Memorable
UGC has been proven to be more memorable than traditional advertising. Millennials, in particular, find UGC 35 percent more memorable than other media
Influential
81 percent of consumers' purchase decisions are influenced by social media posts, and 84 percent of Millennials say user-generated content from strangers has at least some influence on what they buy.
What if you could turn this eagerly-given, trusted, and influential word of mouth—into a more natural-feeling, highly relevant, and powerful marketing message for your destination? You can, by putting UGC to work for your destination marketing organization with Simpleview UGC.

How Can You Make UGC Work for Your DMO?
Simpleview UGC optimizes content sharing to help make authentic user experiences work for your DMO. We help you find, filter, and share UGC on your website in a way that catches your site visitors' eyes, validates your destination's marketing messages, and inspires your visiting travel planners and their friends.
Simpleview is an entire team here to provide suggestions and help you implement the best strategies; we know it inside and out because we use this same tool. Our partner Crowdriff has ensured that the smart integration leads to creative implementation… and that makes it incredibly easy to do your job by being able to:
Toggle in CMS between platforms for easy login
Access rights approved assets that can be sent to the asset library to use in your CMS
Use the Embed Widget (so you don't have to copy and paste embed code each time)
Liven up emails and enrich live experiences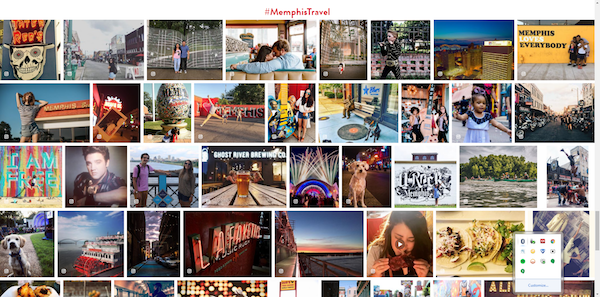 Want to know more?
Give your Customer Success Manager a call anytime for more information or to get started with Simpleview UGC.