Future of Tourism Series | Guest Blog
By George Zimmermann, Chairman, Longwoods International USA
The ever-shifting sands of the coronavirus pandemic, with cases, hospitalizations and deaths rising and falling, health rules expanding and contracting, and advice from public health and political leaders all over the map, has communities struggling to figure out the smartest and healthiest way back to prosperity. But take heart, there is good data available to enlighten the path forward.
At Longwoods International, we have been surveying American travelers throughout the pandemic to understand how the virus is affecting attitudes and actions by the traveling public.  Here is what we have learned.
Fear of the virus continues to stifle travel and local businesses. In our most recent survey, half of American travelers say the virus will greatly affect their travel plans in the next six months. While that is down from about two-thirds of travelers back in April, the virus remains a significant barrier to travel. Only half of American travelers feel comfortable even shopping at local stores and dining at local restaurants in their home communities. 
Additionally, the crazy quilt of pandemic responses at every level of government is confusing potential visitors.About half of U.S. travelers are aware there are different restrictions regarding travel to various destinations they might visit (mask and social distancing requirements, for example), but they are unclear exactly what those restrictions are or where to find them.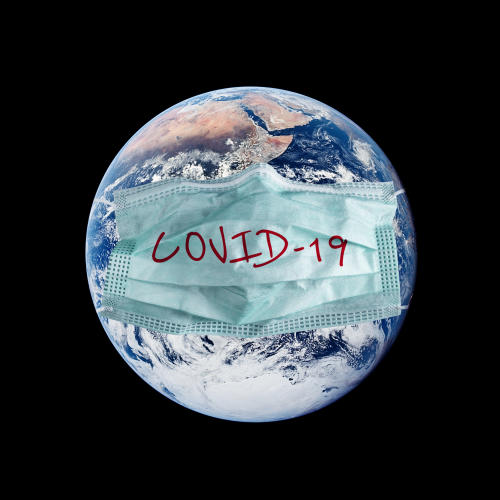 However, travelers will reward destinations with COVID-19 safety protocols in place. Sixty percent of travelers prefer destinations which require face masks in public, with 35% reporting they will ONLY visit destinations with mandatory face mask orders. In contrast, only 9% are less likely to visit a destination which requires face masks, with 3% refusing to visit destinations which require face masks.
Longwoods' Halo Effect research confirms that tourism marketing and visitation improves the image of a destination not only for tourism, but for all major economic development objectives.  This includes strengthening the image of a community as a great place to live, start a business, advance your career, buy a second home or retire. The pandemic has made the need for economic recovery for all sectors of community economies more urgent than ever.
Given all of this, what messaging will be most effective for both encouraging local participation at local businesses, as well as attracting visitors, new businesses, new workers and new residents?   
Based on the data, consumers will respond to messaging that stresses not only that your community is a desirable destination that is open for business, but that the community has clear COVID-19 safety protocols in place to protect visitors and local residents alike.
In closing, it is my personal recommendation that every business present their health safety practices — mask requirements, social distancing, cleaning procedures, curbside options — front and center in all communications, be it advertising, social media, websites, etc., to boost consumer confidence and business activity at retail stores, restaurants, attractions and hotels.
Transparency and communication is key to recovery!
 

George Zimmermann, Chairman, Longwoods International USA
As Chairman of Longwoods International USA, George Zimmermann brings three decades of experience in tourism destination marketing and research to the Longwoods team and its clients. 

Previously, George served as the Vice President responsible for Travel Michigan at the Michigan Economic Development Corporation, where he helped create and launch the award-winning Pure Michigan branding campaign in 2006; a campaign that Forbes ranked among the top ten tourism promotion campaigns worldwide.
 
George has served on the U.S. Department of Commerce Travel and Tourism Advisory Board, the Board of Directors of the U.S. Travel Association and the Board and Executive Committee of the National Council of State Tourism Directors.