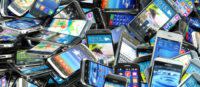 There is a clear mobile majority in travel across all demographics for the first time ever, says the latest Travel Technology Survey from Phocuswright.



The report, which covered habits in 2014, found that smartphone penetration has reached the majority in all demographics, with 76% of those aged 55-64 and 58% of those 65 and older owning a smartphone.

This milestone means that the true mobile majority is here, and that travel brands can now count on nearly all of their travelers to have access to a smartphone.

Tablets are also more popular than ever, with 6 out of 10 travelers now possessing one. That's up from 44% in 2013.

Laptops remain less popular than smartphones among travelers, with 79% likely to own a laptop compared with the 87% that own a smartphone.

It's happening: Mobile planning and booking
The long-awaited mobile revolution as far as planning and booking travel seems to have grown alongside the average smartphone screen size. A solid majority, 58%, are now comfortable completing bookings on mobile using stored payment information.

This points to an increasing acceptance of mobile payments, and that consumers are either less wary of potential security breaches or have come to terms with it as a reasonable risk tradeoff.

While stored payment information and entering credit card information on mobile has gained acceptance, seamless mobile payment solutions such as Apple Pay are still gaining steam.

Only 48% of respondents claimed comfort with the use of NFC or other phone-based technologies to pay for transactions. Even so, this is only a 10% difference to storing/entering credit card information, and will no doubt increase as more smartphones are shipped with seamless mobile payment technology.

Planning travel has long been challenging on mobile due to the generally smaller screen sizes. As the average size has increased - screen size has doubled since 2007 - so has traveler interest in planning travel on a mobile device. In fact, 69% of respondents have used mobile during the inspiration and shopping phases.

Booking still slow to grow in travel
Yet, even with the aforementioned traveler comfort with the planning and shopping phases, travelers are still slow to book: Only 1 in 4 respondents actually completed a booking via mobile.

There is a clear disconnect between the majority of travelers that are comfortable with using mobile payments to book and those actually booking. This points to a potential interface issue in travel - are travel apps effective enough at pulling the consumer down the funnel to actually complete a booking?

This interface efficacy question is vital, as travel apps grew in popularity since 2013: Consumers now rely on travel apps 46% of the time, versus only 32% in 2013.

Prioritizing flexibility
This particular piece of information mirrors what's widely seen with last-minute bookers: this habit is definitely one that Millennials have, with 17% of that demographic having booked within 24 hours of travel.

A twist is that this survey revealed that the 55+ traveler is also keen to book close-in to the travel date, making 25% of last-minute hotel bookings.

In the big picture, this survey found that only 14% of hotel bookings on mobile were last minute. Other brands claim to see a different last-minute mobile mix, such as Booking.com's Booking Now's claim that nearly 50% of all bookings made within 48 hours of travel were completed through the mobile channel.