New User Group Chartered 
Since day one, Simpleview has relied on customer input and insights to evolve our CRM, and this past summer, we formalized that process with the formation of our CRM Users Group. The goals and objectives of the CRM User Group is reflective of Simpleview; multifaceted.
Primarily, the CRM User Group field and filter ideas from our client base and community to better identify, discuss, and refine the most useful features and functionality of CRM. Simpleview believes in relying on customer input for the perfection of its products. Resolving specific issues and common challenges will establish the Simpleview standard of unsurpassed practices for the industry.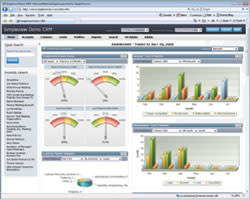 Included in our User Group are leaders within the CRM community, also referred to as "super users", who are trusted peers sharing the same viewpoint and perspective as their counterparts at other DMOs. These CRM evangelists enforce the best practices, steering CRM administrators and CRM role players in the right direction.




Check out our CRM "Super Users":
| | |
| --- | --- |
| David Bradley, Valley Forge CVB     |  Amy Grile, Travel Portland |
| Director of Convention Sales |  Assistant to the VP of Sales |
| bradley@valleyforge.org |  amy@travelportland.com |
|   |   |
|  Christine Cramer, Austin CVB |  Jenny Pisio, Greater Houston CVB |
|  Director of Market Analysis & Programs |  Convention Sales Development Manager |
|  cycramer@austintexas.org |  jpisio@ghcvb.org |
|   |   |
|  Laurie Hajek-Jones, Omaha CVB |  Vimal Vyas, Greater Raleigh CVB |
|  Convention Sales Specialist |  Director of Information Technology |
|  LHajek-jones@visitomaha.com |  vvyas@visitRaleigh.com |
|   |        |
|  Patricia Knight, Lexington CVB  |  Pam Brown, Fort Myers CVB |
|  VP of Finance & Operations |  Inside Sales Coordinator |
|  pjknight@visitlex.com |  pbrown@leegov.com |
|   |   |
|  Valeta Sweet, Spokane Regional CVB |  Barbara Okamoto, VP, Hawaii VCB |
|  IT Manager |  Customer Relationship Marketing |
|  vsweet@visitspokane.com |  bokamoto@hvcb.org |
|   |   |
|  Kim Young, Grand Rapids CVB |   |
|  Director of Technology & Business Systems |   |
|  kyoung@experiencegr.com |   |