Some exciting news from our CMS department who recently updated a few of our Texas websites - Dallas, Ft. Worth, and Austin!
Dallas
The site now offers "smart navigation" with hotel search capability, articles feed, YouTube video, and events search.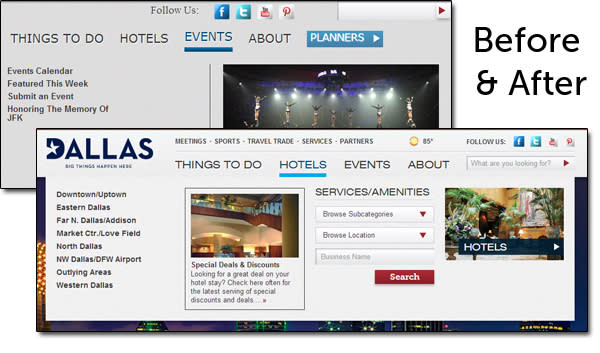 Fort Worth
Larger calls to action, increased video size, and new widgets were updated/added to help with the renewed website look.
Austin
And last, but not least - Austin! The updates include an updated homepage provided by their agency, interior header slideshow and a new navigation layout.