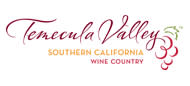 After a tourism decline in 2009, Temecula has seen a $100 million revenue rebound in two years, according to reports from the Temecula Valley Convention and Visitors Bureau. This includes bringing in $598 million, which marks a 450 percent growth in tourism over the past 10 years.
These findings came from the city's Tourism Economic Impact Study. It states that much of the revenue went back to funding the local arts, restaurant, retail and accommodations sectors. Additionally, the figure supports roughly 6,200 local jobs with earnings of $180 million.
This is exciting news for the CVB, which is a Simpleview client, as it proves their efforts benefit nearly every market in the destination. We wish them continued success.