Ale aboard for a journey through the hops and grains of the Hershey & Harrisburg region's best beers — the new Brew Barons Beer Trail is live!
Before now, visitors to this capital city with a small-town feel were imbibing the region's most iconic brews with the guidance of a physical passport. Now, the experience has gone virtual, upping the ante with Simpleview's VisitApps tool.
Using the passport feature, Visit Hershey & Harrisburg curated a hit list of must-drink locales, which travelers can visit, check off and earn points toward the ultimate prize of achieving "Beer Baron" status. To sweeten the deal, they'll also earn a special stainless steel growler as a keepsake for their visit.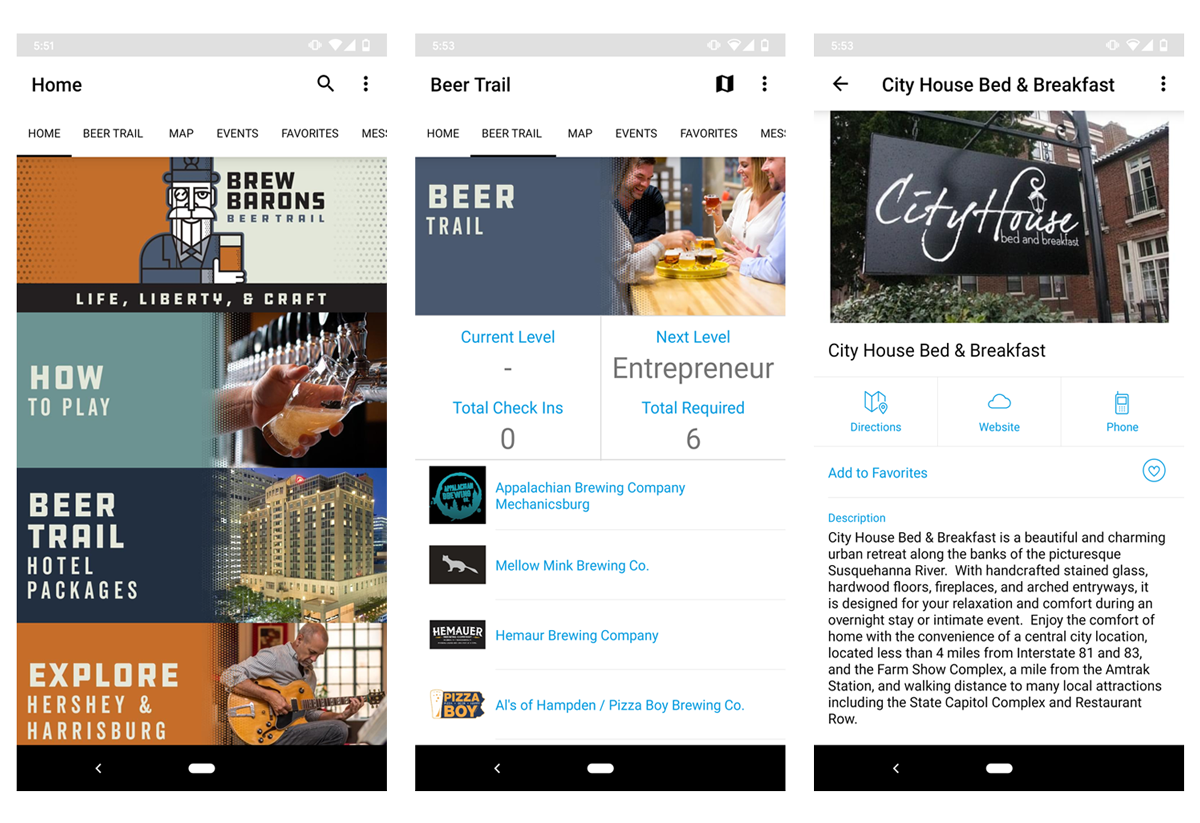 Taking the beer trail to mobile allows the user to save additional listings and events, receive push notifications, and more seamlessly follow along with a curated selection of local businesses to visit. Any VisitApps customer can take advantage of the passport feature to build and curate a journey for their destination—from wine or beer, to the perfect family weekend. In light of recent events, it can even be used to populate a selection of social distancing friendly options that visitors can easily access and track.
The possibilities are endless, so reach out to the VisitApps team if you want to bring this experience to your own destination.
And when it comes to the beer trail, be sure to enjoy responsibly!