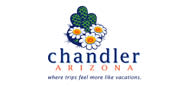 Chandler is more than just a sunny Arizona city, as there is plenty for leisure and business travelers to see and do while visiting. Whether you want to watch Chihuahua races during Cinco de Mayo, play a round of golf on one of five championship courses or pick out a new outfit at the famous Chandler Fashion Center, you can find your days filled with excitement while spending time in the Valley of the Sun.
With lots of year-round offerings for visitors, it could be a chore to keep information updated and maintained for the Chandler Office of Tourism. However, they worked with our team to implement the Simpleview CMS to make sure their staff had easy-to-use tools for managing their content on both VisitChandler.com and the office's mobile site - m.VisitChandler.com. Our creative team also provided a new site design for a bright and lively look.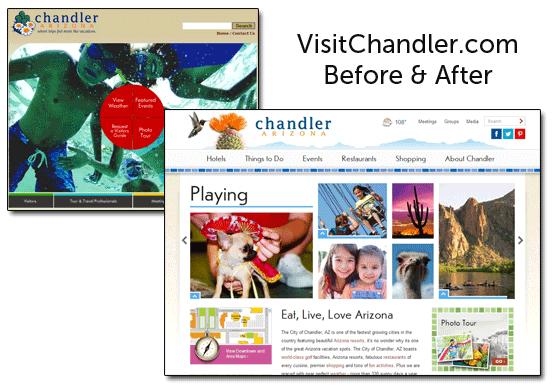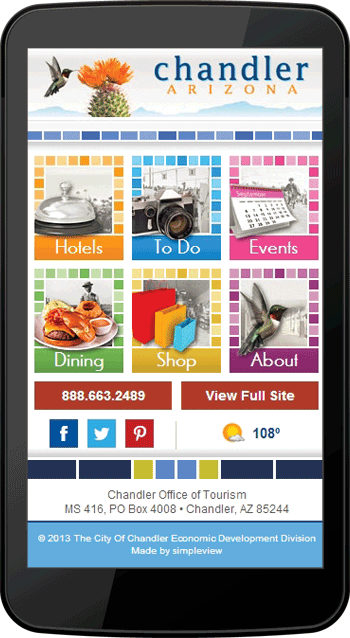 A new feature to VisitChandler.com is their customizable header. This allows for the tourism office to create a slideshow around images in their library, which they can customize with a variety of layout choices. This allows for them to weigh the more important topics and place priority on which will be more important to a visitor at any given time.

Each page also has its own color scheme, which can be chosen and customized through the CMS. This means all the content on their Hotels page may be orange, but the Things to Do page will have a blue theme. This will help the tourism office sort and filter their content as they create and archive it in their systems, as well as help create a consistent navigation for site visitors.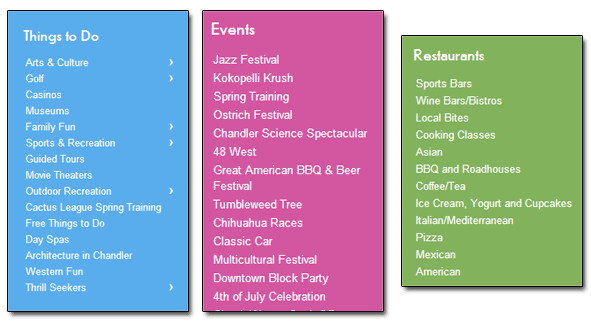 These are just a few of the new, unique features around the Chandler Office of Tourism's new sites, so pop on over to