We hear it from our CRM users every Summit: "I'm here to find out what's new with the CRM. There's always something new."
We know DMOs work hard, often with small teams chasing big goals. That's why we're continually working to keep your CRM intuitive to DMO workflow requirements and leading the way in smart solutions and streamlined processes. During Summit 2017 in April, I got the chance to show a lot of our clients what that research, innovation, partnering, and development produced last year and what we can look forward to moving into 2017. Just in case you weren't able to attend our "CRM: What's New" session, though, I wanted to offer a recap, complete with an exciting, cliffhanger finish.
The Past Sets the Precedent
Over 1800 updates were made in 2016, including product updates in Leisure and Visitor Services, Convention and Meeting Services, Membership/Partnership and Community, Meeting, Convention and Sports Sales, Group Tour, and Marketing and PR. These updates were the result of listening to you, the DMO CRM user, user groups, advisory boards, and our own research and development teams who aim to keep your system leading the way and lightening your workload. But proud as we are of those accomplishments, there's not much time for reflection. Just as your customers' and team's need evolve, so must our solutions to meet those needs. So we don't stop at "good enough." We keep moving forward, aiming for more and better.
The Present Slays the Day
Even more product updates aimed at saving time and increasing revenue are in the works for 2017. We'll help you with membership/partnership management through streamlined event promotion, simplified interest inquiries and information updates, extranet enhancements and training, and more. Sales & Services will get a boost from two highly anticipated and impactful integrations with Cvent and Meetingmax, while lead and response enhancements deliver greater flexibility and easier adjustments to users.


---
2017 Product Updates Available Now (Q 1 & 2)
---

Member/Partner Additions & Updates
Extranet 4.0

Modern user interface
Clear calls to action
Detailed filtering and navigation
Storytelling images
New Extranet Features include:

DTN Ad Buys -  Increase ad revenue with managed online programs that give you control over the ads while simplifying the process details, like payment and billing.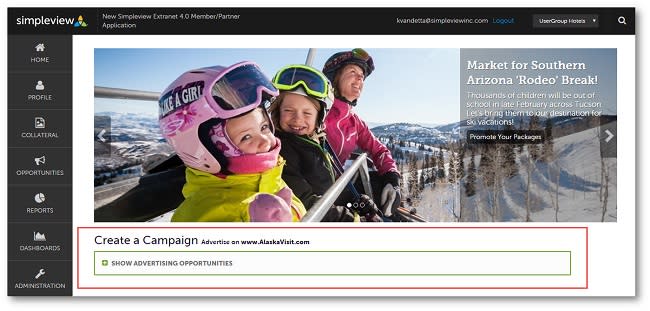 Marketplace - Open doors to new sources of revenue through the promotion of packaged service and event opportunities. Make it easier for your members/partners and local businesses to coordinate participation in these opportunities. Streamline communication between DMOs and members/partners. Available within the Marketing user group in your CRM, Marketplace allows DMOs to build forms (one active/live form free, additional paid) to help facilitate partner engagement, streamline data collection, and simplify online payments.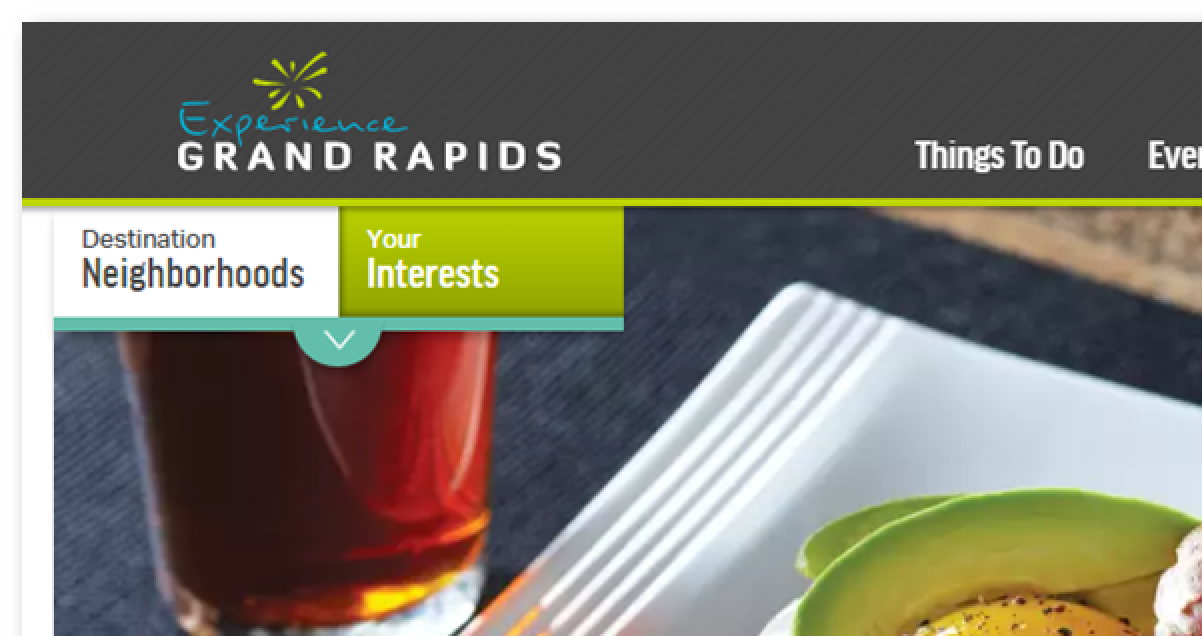 Sales & Services Integrations & Updates
Simpleview/Cvent Integration - integrations between the Simpleview CRM platform and Cvent's meeting software are streamlining the request for proposal (RFP) process for DMOs, planners, and suppliers. With this integration, real-time sync capabilities allow a DMO to quickly incorporate Cvent RFPs into their Simpleview CRM for management of the lead from qualification to close. Process enhancements mean less time spent on data entry for DMO teams, and more time for serving the meeting planner and nurturing customer relationships. 
Meetingmax Integration  - Visitor data integration between Meetingmax and the DMO's Simpleview CRM can provide marketing intelligence for additional communications.

Lead & Response Enhancements - Upgrades allow for unlimited meeting dates, one-click primary date selection, and custom response date entry. Users can set shoulder days within a requested block, and there's now a single page for response entry/updates in CRM.
The Future Holds the Promise
CRM 4.0, launching 2018, Q1
While Extranet 4.0 is here now in the Simpleview CRM, a more extensive platform upgrade is on the way for the beginning of next year. As always, new features and capabilities of the system will be based on ongoing research and development as well as input from DMO decision-makers and CRM user groups. Stay tuned to your SimpleFeed for more details in the coming months.