The following is an April Fools prank from April 1, 2014. Enjoy!
TUCSON, Ariz. (April 1, 2015) - Simpleview, the world's largest leading provider of sales and marketing solutions for destination marketing organizations, is pleased to announce its selection for creating the first-ever destination marketing website for outer space tourism.
"The technology has finally caught up to the demand for space travel-and Simpleview wanted to be at the inception of what we feel will become the final frontier of the tourism industry," said Simpleview CEO Ryan George. "Plus, I just really like Space."
The decision came after much deliberation from Simpleview leadership, having had concerns with similar bold new business endeavors in recent years. The unforeseeable flooding of remote Simpleview equipment at Visit Atlantis had left the organization weary of unique new clients. Ultimately, after multiple viewings of Guardians of the Galaxy and ET: the Extra-Terrestrial, the board was able to move forward with the nomination.
The International Greater Outer Space Tourism Commission and Convention & Visitors Bureau, simply know as Destination Outer Space, will be utilizing Simpleview's Creative, Website, CMS and CRM. "We're excited to be working with the world's leading provider of online and mobile solutions for DMOs, and we were especially impressed with Simpleview's cloud-based software, as it's exactly what we will need for our Moon-based convention center" said William Stewart, CEO of Destination Outer Space. Stewart went on to note that "seriously though, you would not believe how few outlets they installed up here."
The partnership promises to be a lucrative one, as dozens of recognitions have already begun racking up for the DMO, including "Top Earth Orbiting Destination" by the National Association for Space Awards.
Simpleview, already skilled in the art of space travel from clients such as Florida's Space Coast and Huntsville/Madison County CVB, has sent a team for a Destination Immersion trip in an effort to get a feel for all intergalactic tourism has to offer. "Our history and sight seeing are unrivaled," boasted Mr. Stewart, "we truly are a one-stop, year-round destination for the whole family."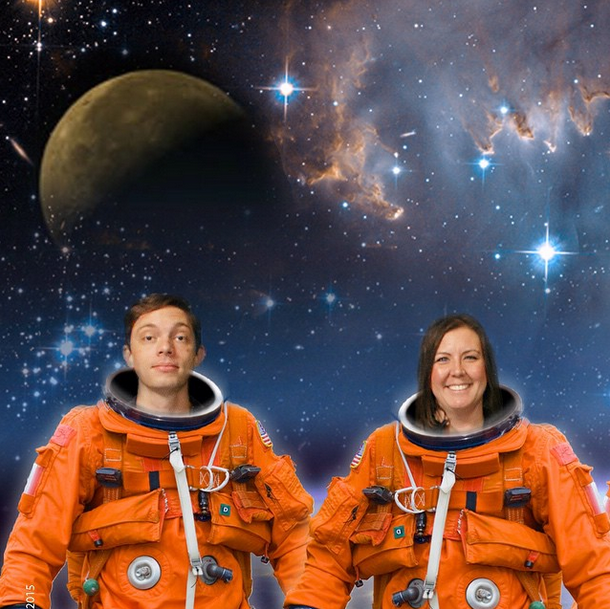 "I think what sealed-the-deal for Destination Outer Space was our fast-growing customer base in international markets, as well as our ability to fully translate our CRM," said Simpleview CEO Ryan George.  "Translating the CRM into, say, Klingon, is truly invaluable," joked an optimistic Stewart.
"Space tourism has literally infinite possibilities for the destination tourism industry, and I can already envision taglines such as; 'What happens in deep space, stays in deep space,' or 'Venus is for Lovers,'" said George.
Headquartered in Tucson, Simpleview has offices in Arizona, Pennsylvania, North Carolina, and California with over 175+ employees, and more than 350 destination marketing customers across the United States, around the world and now beyond. More information is available at www.simpleviewinc.com/global. 
April Fools! We're not in space... yet.