Some exciting news to share with you - we've had a number of promotions within the Simpleview Account Services Department!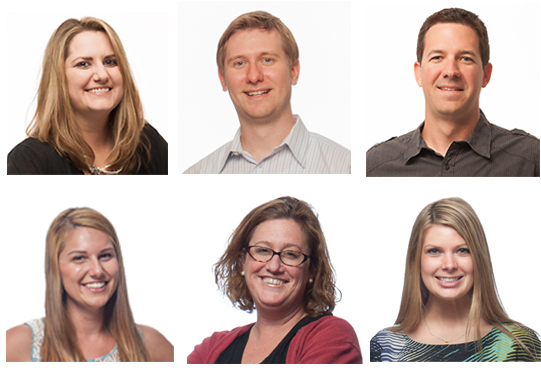 Directors of Account Services:
Frankie Lemer and Scott Stanislav have both been promoted to Director of Account Services. They were previously Senior Account Managers and are excited to lead the team in assisting clients achieve their online marketing goals.
Senior Account Manager:
Tim Thurein joined Simpleview in 2008 and his previous roles include CRM Project Manager, SEM Analyst, CMS Training Manager, and Account Manager - and now Senior Account Manager! His in-depth knowledge provides valuable insight for the Account Services team and Simpleview clients.
Account Managers:
Adaleta Avdic , Tracy Crouthamel , and Jessica Hurst have been promoted to Account Managers. They joined Simpleview in early 2013 as Account Associates and will begin working as lead contacts for a variety of clients.
Congratulations to all, we look forward to successful year!