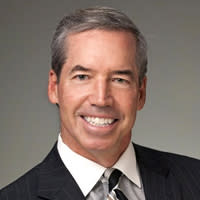 Simpleview, a leader in the tourism industry that provides interactive marketing tools and services to destination marketing organizations, has named Rick Vaughan as vice president of sales and marketing, serving as a company lead for the Sales and Marketing departments.
"Rick's proven expertise and vast experience in the tourism industry will be an asset to help simpleview expand into new markets and provide our clients with well-executed growth strategies," said Ryan George, chief executive officer of Simpleview. "Our staff and colleagues will benefit from his knowledge, counsel, and leadership."
Vaughan brings more than 34 years of experience in the tourism industry to Simpleview. He has held executive positions with global hotel brands such as Westin Hotels and Resorts, Sheraton Hotels and Resorts and Marriott International.
Most recently, Vaughan served as the senior vice president of the Metropolitan Tucson Convention and Visitors Bureau (MTCVB), an independent, not-for-profit organization dedicated to promoting Southern Arizona as a convention, visitor and film production destination. In this role, he oversaw sales, marketing, advertising, public relations, convention services, creative services, and website development campaigns for more than 12 years at the organization.
"Adding such a talented professional like Rick who has had extensive experience working for a convention and visitors bureau to the Simpleview team will ensure that we continue to offer our clients the strongest destination marketing capabilities available in today's marketplace," said George.
Vaughan currently serves on several national tourism-related boards. He is also a Certified Destination Management Executive by Destination Marketing Association International and a Certified Tourism Ambassador by the Tourism Ambassador Institute.
"I am excited to be joining an organization with such a tradition of excellence and understanding of what destination marketing organizations need today," said Vaughan. "It is my plan to focus on providing customer service that generates the positive results our tourism-focused clients have come to expect from Simpleview."
About Simpleview
Simpleview helps destination marketing organizations (DMOs) succeed on every front, from convention sales to tourism marketing and day-to-day operations. The company offers integrated products and services, including the industry's most advanced customer relationship management (CRM) and content management system (CMS) platforms, powerful forecasting and reporting tools, dynamic websites, sites for mobile web, search engine optimization and interactive marketing. Founded in 1991, Simpleview employs more than 100 people with offices in Arizona, Texas, Minnesota, and California who serve more than 200 domestic and international DMOs. For more information, visit www.simpleviewinc.com.
Media Contact: Sam Brace
Communications Manager
(520) 575-1151
sbrace@simpleviewinc.com