TUCSON, October 13, 2011 - Simpleview was presented the Copper Cactus Best Place to Work award at a dinner celebrating outstanding businesses in Tucson and Southern Arizona on Oct. 12, 2011. Simpleview was among 11 finalists for the Best Place to Work award. Nearly 400 businesses had been nominated for the three categories of Copper Cactus honors, which included awards for community service and for business growth.
For Simpleview, the award comes on the heels of being named for the fifth year in a row to the Inc. 5000 list of the fastest-growing privately held U.S. companies. Simpleview was ranked #20 in the travel industry in 2011 and earned a place on Inc.'s Honor Roll: a group of only 514 companies nationwide that have made the Inc. 5000 list every year since its creation in 2007.
Building on Relationships
"We have always worked to make Simpleview a company that people genuinely want to be a part of, and that goes not just for our clients, but for employees, too," said Ryan George, Simpleview CEO and one of the company's founders. "We've built our business on relationships, and if employees aren't happy, those relationships fail. Making Simpleview a great place to work isn't just the right thing to do, it's also good business."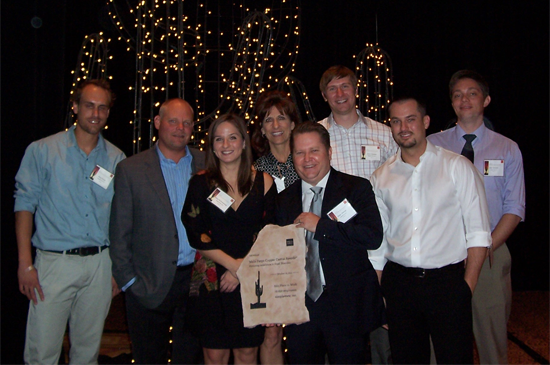 Culture, Benefits & Employee Development
In their entry for the award, Simpleview managers cited the company's culture, employee advancement programs, outstanding benefits and shared decision-making among several factors that make Simpleview a great place to work.
For example, all full-time employees get more than four weeks of paid time off each year, and in addition to standard benefits, Simpleview offers employees assistance with the down payment for a first-home purchase. Also, each year, Simpleview's Personal Education Development program awards all employees points that they can "spend" on training, travel to conferences and other professional development.
About Simpleview
Simpleview helps destination marketing organizations (DMOs) succeed on every front, from convention sales to tourism marketing and day-to-day operations. The company offers integrated products and services including the industry's most advanced CRM and CMS platforms, powerful forecasting and reporting tools, dynamic websites, sites for mobile web, search engine optimization and interactive marketing. Founded in 1991, Simpleview employs 85+ people with offices in Tucson, Dallas and San Diego serving 185+ domestic and international destination marketing organizations.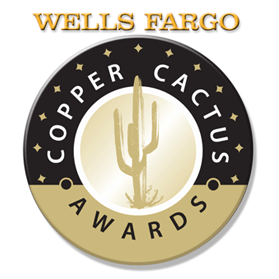 About the Copper Cactus Awards
The Wells Fargo Copper Cactus Awards are presented annually. Only businesses owned and operated in Southern Arizona with less than 250 employees are eligible for the awards. Contenders must be profitable and must have been in business at least two years.
Media Contact:
Cara Frank
Director of Marketing & Communications, Simpleview Inc.
(520) 575-1151
cfrank@simpleviewinc.com