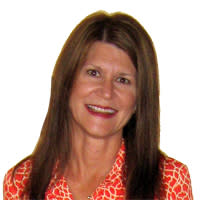 Tucson-based Interactive Marketing Provider for Destination Marketing Organizations Expands Creative Department
TUCSON, Ariz. (Oct. 18, 2012) - Simpleview, a leader in the tourism industry that provides interactive marketing tools and services to destination marketing organizations (DMOs), has named Lisa Love as Creative Director. In her role, Love will establish website design goals for hundreds of clients, as well as work closely with our development team on creating rich, interactive online applications.
"Lisa brings an extensive amount of professional experience to our team, as we continue to emphasize and place value on our web projects' creative elements," said Tim White, Vice President of Talent Development for Simpleview. "She has worked at large agencies, but has also owned her own successful agency and brings a well-rounded perspective to enhance our creative department's overall abilities."
Love's work has been profiled by the most prestigious publications in the advertising industry including Graphis and HOW. She has also received numerous international, national and regional design and advertising awards.
Prior to joining Simpleview, Love served as the Chief Executive Officer and Creative Director for L3 Creative - a strategic branding, advertising and graphic design agency she founded in 1991 and headquartered in Phoenix, Ariz. During her time leading the company, she spearheaded work for clients including Bath & Body Works, the Dial Corporation and Phoenix Sky Harbor International Airport. Previously, Love worked for Canadian-based natural health products manufacturer Atrium Innovations.
Love received her bachelor's degree in graphic design from the University of Ohio in Athens, Ohio.
About Simpleview
Simpleview helps destination marketing organizations (DMOs) succeed on every front, from convention sales to tourism marketing and day-to-day operations. The company offers integrated products and services, including the industry's most advanced customer relationship management (CRM) and content management system (CMS) platforms, powerful forecasting and reporting tools, dynamic websites, sites for mobile web, search engine optimization and interactive marketing. Simpleview employs more than 100 people with offices in Arizona, Texas, Minnesota and California who serve more than 200 domestic and international DMOs. For more information, visit www.simpleviewinc.com.
Media Contact:
Sam Brace
Communications Manager
(520) 575-1151 x168
sbrace@simpleviewinc.com