Leading provider of Convention Bureau technology and digital marketing services continues global expansion
FOR IMMEDIATE RELEASE
TUCSON, Ariz. (November 29, 2017) - Simpleview's global expansion continues, with the latest Simpleview CRM launch in Medellin, Colombia growing their presence in Latin America. To meet the increasing global demand and clientele, Rebeca Berriochoa has been hired as Simpleview's new Director of Business Development for Latin America.
Born and raised in Mexico City, Berriochoa moved to Houston 12 years ago to work with the Houston, Texas Convention and Visitors Bureau (now Houston First). She has returned to Mexico City to generate and develop new business within the Latin American market and help support the Simpleview customer base there. Simpleview offers digital marketing strategies, website design, and technological sales and marketing tools including Customer Relationship Management (CRM) systems, Content Management System (CMS) platforms, mobile technologies, and revenue generating solutions.
"The world as it is now … everything is going global," said Berriochoa. "Simpleview is working with many of the most progressive Convention Bureaux, Tourist Boards, and CVBs around the world. For Latin American markets to keep up, Simpleview would be a great place for them to start by implementing the right tools and adopting industry best practices."
Meet Rebeca Berriochoa at ibtm world in Barcelona, Spain, November 28-30.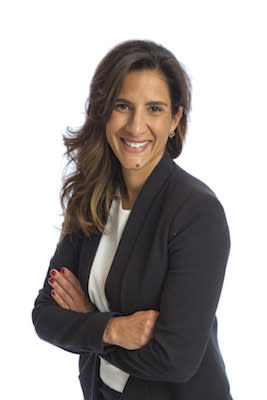 Rebeca Berriochoa, Director of Business Development, Latin America, Simpleview 
Simpleview currently works with more than 500 organizations on six continents, including tourist boards and convention bureaux in Edinburgh, Scotland, Melbourne, Australia, Dubai, United Arab Emirates, Macau, China, Chislehurston, South Africa, and more. The Medellin Convention and Visitors' Bureau launched Simpleview's CRM platform this October, adding to Simpleview's Latin American presence which began with Mexico's Oficina De Visitantes Y Convenciones De Guadalajara, A.C. (OFVC) back in 2016. The Guadalajara OFVC uses Simpleview's CRM to organize their data and business processes across job roles, improve the customer experience and produce real time business intelligence and reporting. The Medellin CVB was seeking a flexible CRM platform that would allow multiple departments to easily access the system to create a stronger team environment and better collaboration. They were also looking to save time by optimizing routine processes and performance reporting - managing their business with spreadsheets and email had become too risky and cumbersome. The Simpleview CRM not only meets these goals, but it also extends beyond the bureau team by offering an Extranet that is used to encourage member interaction.
Simpleview's growing presence in Latin America is following close on the heels of their European growth, which led to the company opening a European office in Oslo, Norway in the summer of 2016.
About Simpleview
Simpleview is the travel, tourism, and meetings industry leader providing CRM, CMS, website design, digital marketing, revenue generation, and mobile technologies for Convention Bureaux and Destination Marketing Organizations (DMOs). Simpleview employs 200+ staff and works with over 540 customers on six continents.
Media Contact
Cara Frank
VP of Marketing at Simpleview
cfrank@simpleviewinc.com
520.575.1151