As you may know, Barberstock was rebranded to the Simpleview DAM in early 2020. As part of that rebrand process, we are excited to have rolled out a new user interface (UI), designed to make the platform easier to use and consistent with other Simpleview products. The new design also features a clean and updated look, and integrates several new product features. 
Simpleview UI Library
The Simpleview DAM will be the first product to utilize the new Simpleview UI Library, a robust collection of elements such as a grid and list view, filter set, iconography and more.
 
Enhanced Filter Options
The new UI also includes several new advanced filters that will enable users to narrow down searches and find the files they're looking for quicker. These filters include:
The option to search for more than one asset type (images and videos).
The option to search by asset orientation (landscape or portrait).
The option to filter by category.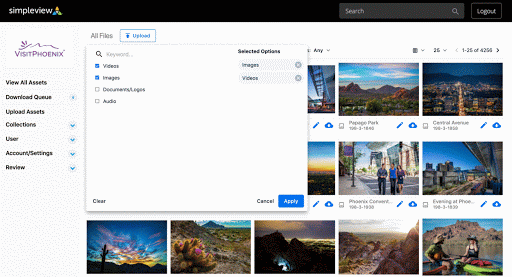 List View
In addition, the updated UI includes a new view option for all users, which enables users to view full asset titles and quickly scroll through assets.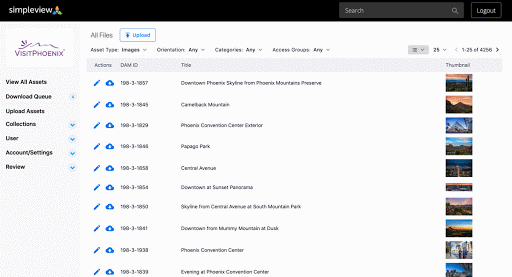 We hope you enjoy this new update and we look forward to continuing to enhance the Simpleview DAM with additional updates and new features in the months to come!