For more than a decade, Simpeview has partnered with Barberstock, an industry-specific Digital Asset Management (DAM) solution, enabling DMOs to have more efficiency in their content marketing efforts. In late 2017, Simpleview acquired Barbestock and added their team to the Simpleview family, and in early 2020 the product was rebranded as the Simpleview DAM. 
Going forward, all clients who currently utilize both the Simpleview CRM and DAM will have access to a free integration between the two systems which provide the ability to upload images from the Simpleview DAM into your Simpleview CRM system. 
As of March 31, all CRM users who have 'View Accounts' and 'Manage Media' permissions enabled in their Security Role Settings will now see an "Import from DAM" button within the media tab of Member/Partner Accounts.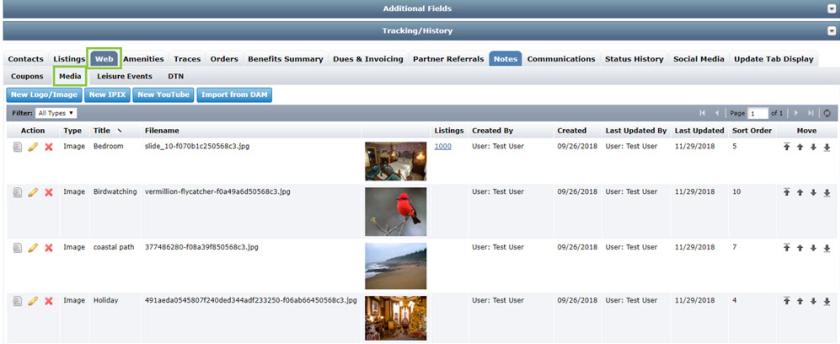 When used, this import process creates and stores a copy of the selected image(s) in CRM. These images are then associated with the account from which the media tab was accessed.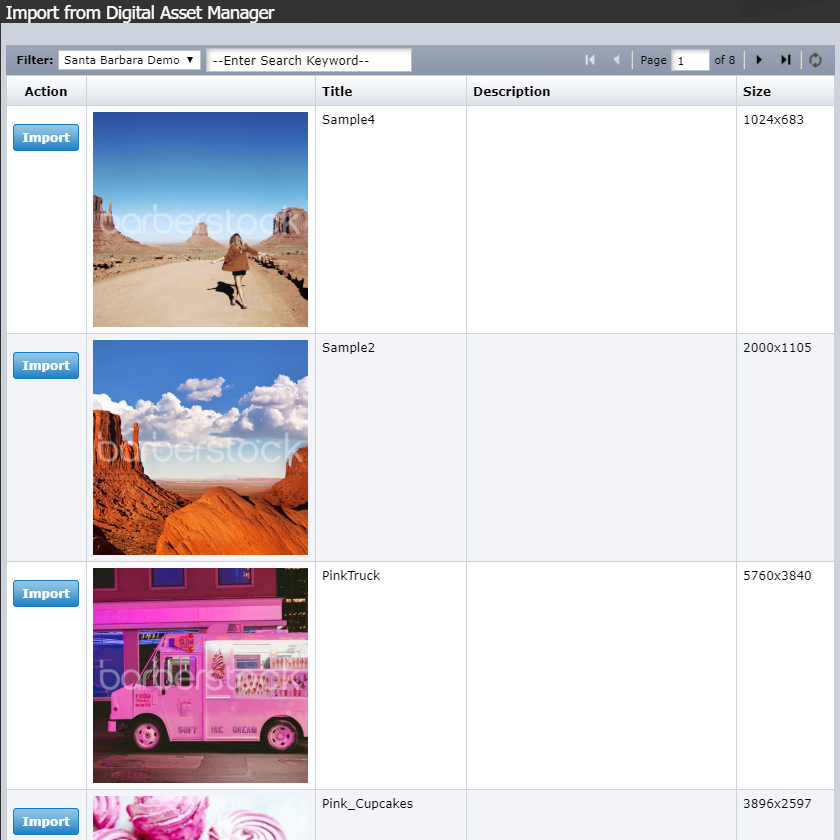 These images, in turn, may then be used for Member/Partner Listings associated with the account.
This integration provides a great alternative for members/partners who were previously uploading content to the Extranet. DMOs can now encourage these users to upload listing images via the DAM Contributor Upload Portal, which allows external users to upload content directly to your DAM to be approved by your team. Your team will then have the ability to store these original high quality files within your DAM to not only for import into the CRM, but for other purposes. 
For more information on the DAM + CRM integration, check out our infographic. 
In addition, we are just weeks away from releasing the first phase of the new user interface for the Simpleview DAM (shown below), which will bring the platform interface in line with all Simpleview products.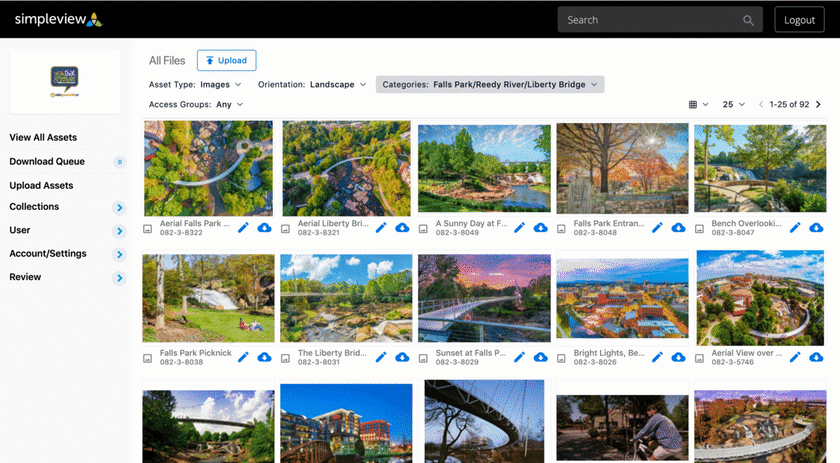 The Simpleview DAM also integrates with the CMS, enabling users of both products to import images from the DAM to the CMS to be used on your website. For more information on that integration, please visit our Knowledgebase.