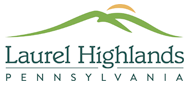 Laurel Highlands spans 3,000 square miles of Fayette, Somerset, and Westmoreland Counties in the mountainous southwestern Pennsylvania. Our creative team had the pleasure of visiting Laurel Highlands before building this website. We highly recommend an onsite creative visit before the website build so that our team can see your destination from a visitor's point of view.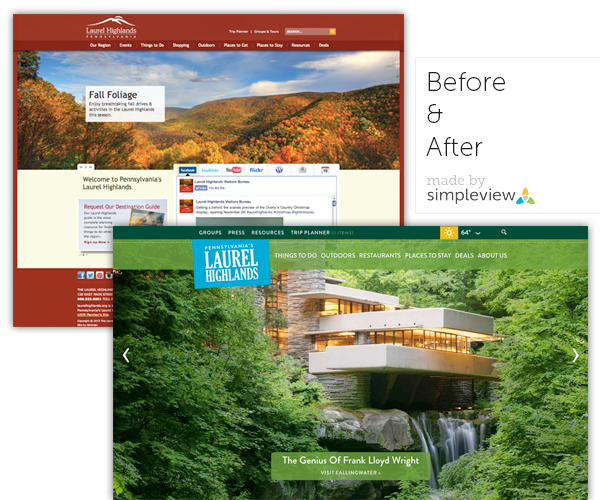 The new fully responsive website includes a Highlights area on each site section, showcasing a photo contest, bike tour or anything else the Visitors Bureau wants to highlight.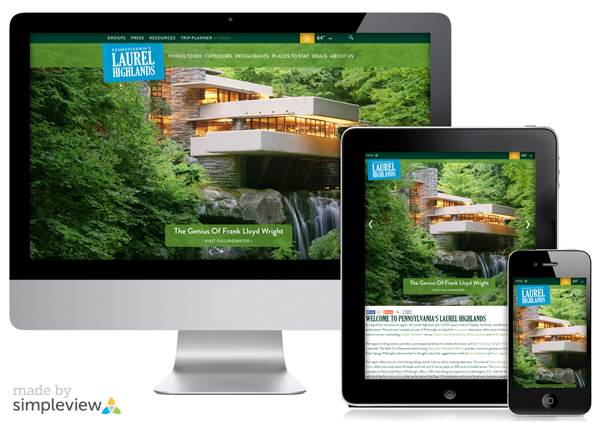 Also, be sure to click around the various site sections, like Groups and Press to see the page templates created for the various website audiences.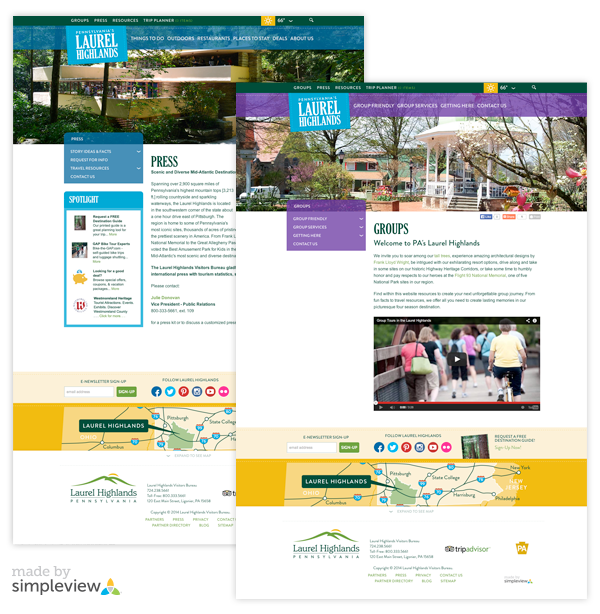 This website includes content monetization with our Destination Travel Network, which is the premier online advertising network for DMO websites and industry partners. Check out the highlighted featured listings under Places to Stay, Restaurants, and Things to do for an example of DTN. Last but not least, the color-coded weather widget is a cool new feature displaying different colors for different temperatures.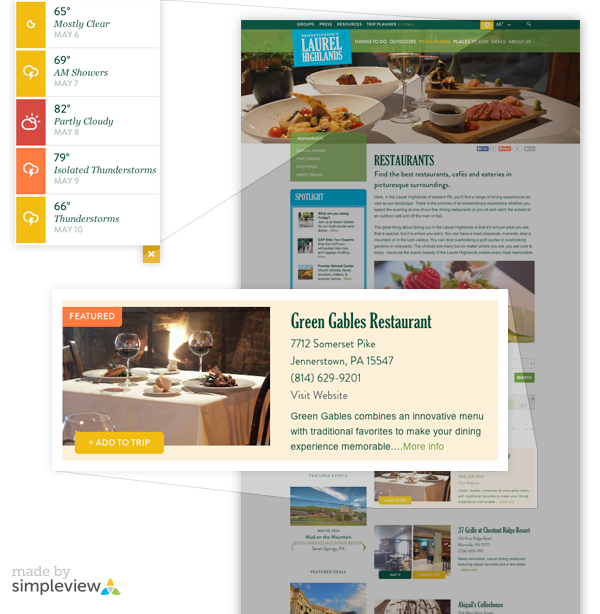 Our team can't say enough about what an awesome client the Laurel Highlands Visitor Bureau is to work with. The Visitors Bureau put a lot of thought into their website and created some great content.
Be sure to check out this fully responsive website on smaller screens too, like a tablet or smartphone.  We can't wait to visit this beautiful destination again!