If you are wondering why you see keyword (not provided) in Google Analytics under the area of Organic search traffic, it is because Google has encrypted keyword data as a user privacy measure. When a visitor to your site is logged into their Google account you will not be able to see what keyword they used in search to get to your site.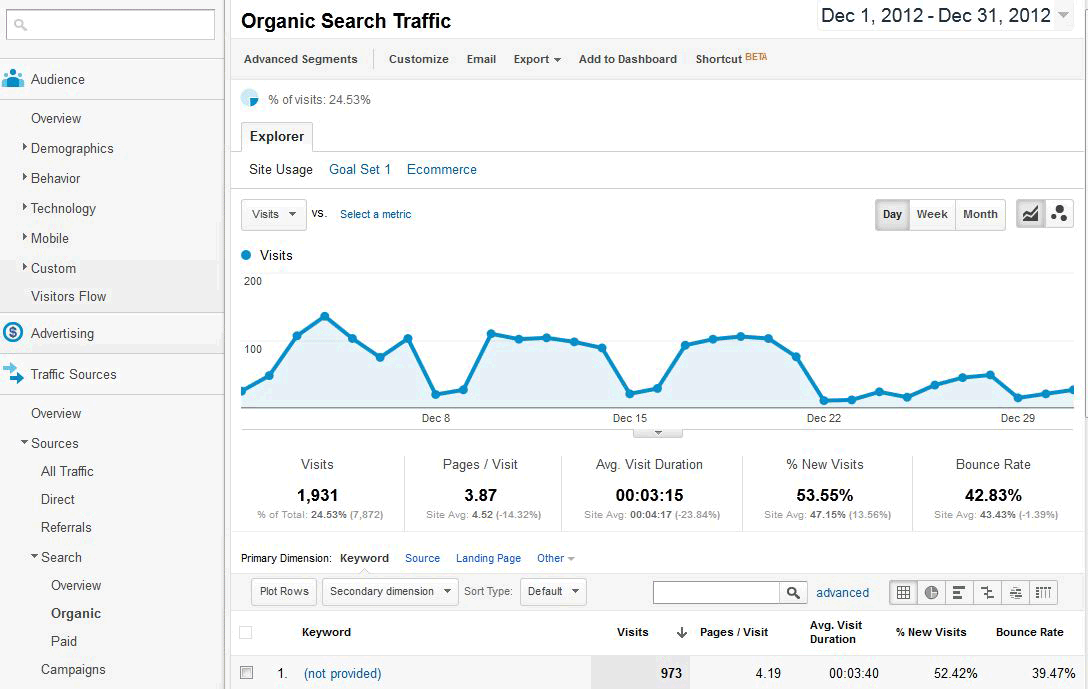 CVBs will still be able to measure overall SEO performance; however, there is a percentage of keyword data you will not be able to analyze. Unfortunately, this number may start to get larger over time.
Why did Google do this? Google announced in October 2011 that they enacted this to "protect personalized search results" by encrypting those keyword search terms. The search queries by these users would hence be encrypted and not available to website owners via web analytics tools.
What you can do:
Since we all rely on keywords to analyze content and traffic, we must pay more attention to the percentage of traffic we do have.
Webmaster Tools has data for top search queries and top landing pages.
You can log into Webmaster Tools to view this or in Google Analytics go to:
Traffic Sources | Search Engine Optimization | Queries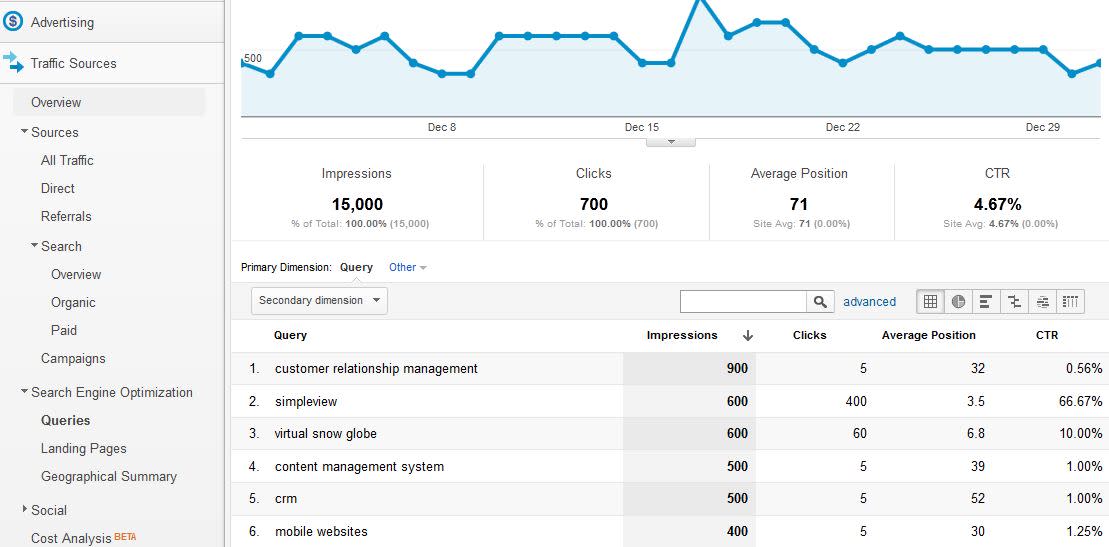 If this information is not yet loaded into your GA account, just call your SEO Analyst or Account Manager to integrate the two products.
Another way to view data is to look at Organic Landing Page traffic. This is not as useful as keyword data, but gives good insight as to where organic visitors are landing.
Google AdWords still allows us to view keyword performance in Pay Per Click campaigns since the new rules only affect organic Google Search. All clients who have a PPC Engagement are not affected. Google still passes referrer data to advertisers for clicks on sponsored results.
______________________________________________________________________________________________
Kristen Lodge is a Search Engine Marketing Analyst for Simpleview. For questions regarding this post, visit our "What We Do' page to learn more about our SEM services.