Over the summer, Tampa Bay has attracted a lot of public attention. The city was the host to the recent Republican National Convention and the hometown Buccaneers kicked off their season a couple weeks ago, bringing in hundreds of thousands of event attendees and millions of outside viewers.
To help market the city and region to these travelers, Tampa Bay & Company - the official destination marketing organization for the Tampa area - decided to update their website.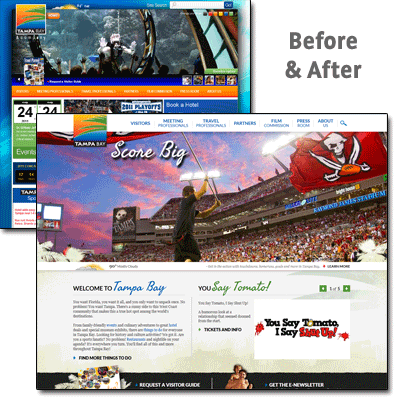 With help from our team, a fresh look was applied to emphasize photography of the area's attractions and events. This included removing all Flash-based elements to help provide a better experience for smartphone and tablet users. There are other mobile-friendly elements, including a scalable slideshow on the home page.
Additionally, the site redesign emphasizes the DMO's social accounts by bringing a social hub to the home page. This allows visitors to see the organization's Facebook posts, tweets, Flickr feed, YouTube videos and other content without having to do any extensive searching.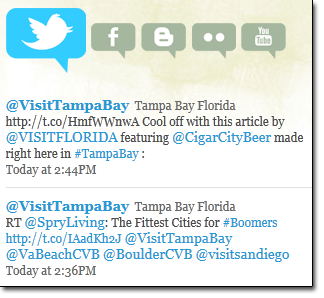 Tampa Bay has proved that it can accommodate thousands of travelers, handling the recent events and exposure extremely well. With a fresh site look, Tampa Bay & Company can feel confident in attracting even more attention to its destination and effectively delivering information to a global audience. Check out the new layout and design on VisitTampaBay.com.