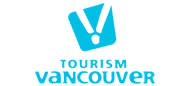 In Vancouver, finding a delicious restaurant is as easy as finding an umbrella stand. The city that boasts the nickname "Rain City" has also become a culinary hotbed, hosting restaurants from world-renowned chefs like David Hawksworth and Hidekazu Tojo. Whether you want to eat at an acclaimed oyster bar or try a local ale, the city can offer you every taste and flavor you wish.
That's why the 2013 Dine Out Vancouver Festival is a truly special occasion - more than 200 restaurants in the city come together for 17 days to offer unique prix-fix meals at $18, $28 or $38 per person, many complemented by the Wines of British Columbia.
We're excited to be a part of the festival, as our team handled the site development and collaborated with the Tourism Vancouver team and agency to create an easily navigable interface. This includes incorporating all of the site's forms and event listings through their Simpleview CRM and CMS.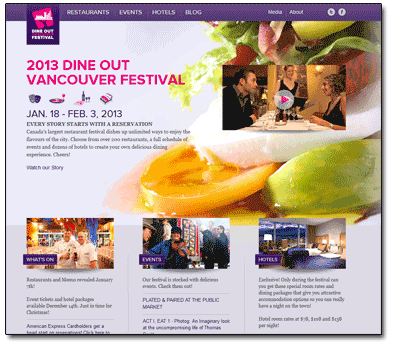 As the festival starts on Jan. 18, there is still plenty of time to book your stay in Vancouver to taste the city's best.