The Monterey County Convention & Visitors Bureau recently updated their website, although you may not have noticed at first glance.
There are many options to modernize your website, ensuring your content is available and engaging to as many visitors as possible. Monterey did just that and opted to maintain their design, and instead re-worked the website to be responsive. This option is perfect for DMO's who are not quite ready or able to redesign, but wish to update the usability of their website for mobile devices.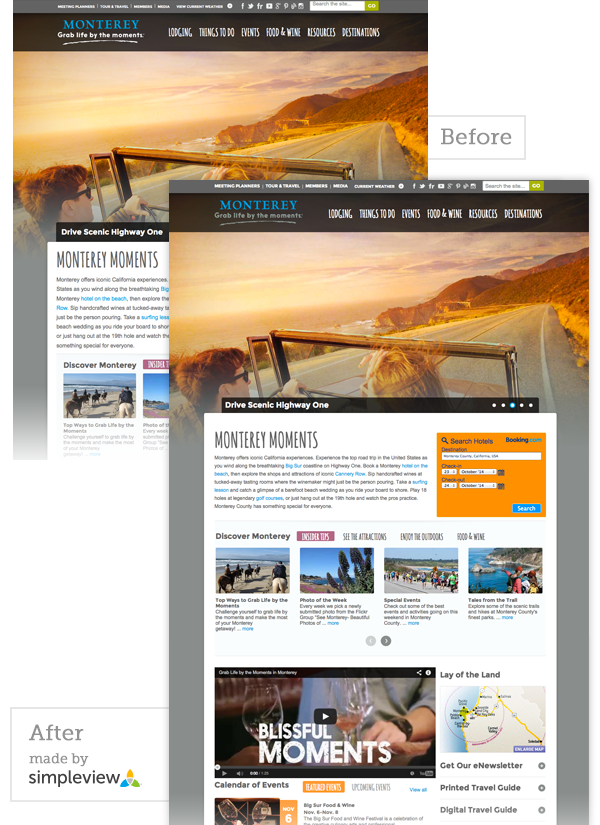 Quite a few modules were updated, some of which included Header Images, Highlights, Image Boxes, Listings, Articles, Microsites and Featured Events, to name just a few. Additionally, some time went into updating the look and feel of the Meetings landing page, as well as reworking the Meeting Facility Search Tool.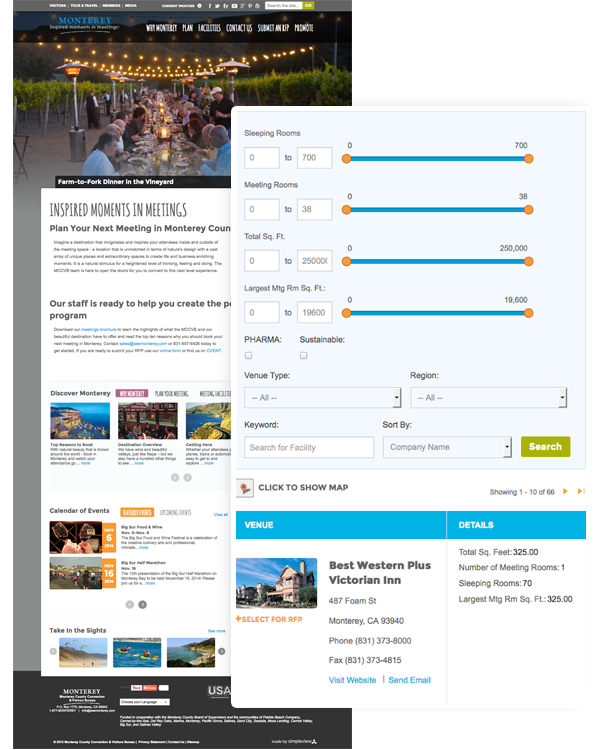 There are always options available to update your website. Whether it's utilizing what you already have and making minor upgrades and changes, or taking small steps to prepare for a future redesign, Simpleview is able to meet you where you are now, while setting you up for continued success in the future.