Simpleview Mobile CRM, which first launched in 2012, allows destination management professionals to keep business moving while on the go. The mobile platform empowers traveling users with:
A mobile-friendly interface for tablets, phones, and other mobile devices
Access to CRM records for clients, industry partners, media contacts, and more
Automatic email tracking in both CRM and Mobile CRM
Attendee and event management with streamlined mobile version of Event Registration
Real-time access to accounts, lead and history info, traces/to-do task list, and even on-the-go aides like click-to-call and Google Map location finder
With that, we are happy to announce our newest updates to histories and international users.
History Filtering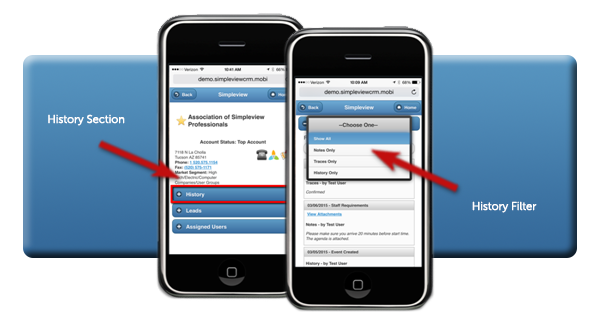 The History section displays a tracking history of actions on any record, such as an account or lead. Users can quickly find information on all edits and information changes, notes recorded under the Notes tab, and the ongoing actions recorded in traces.
To enhance the usability of this section, we added the History Filter. Now you can choose to show all history or filter to only show notes, traces, or a history of changes to the record.
Attachment Access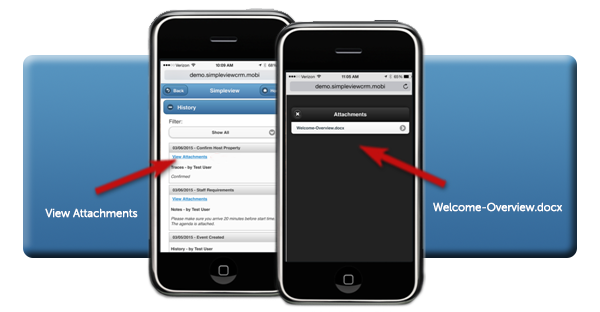 In addition to the History Filter, we also added the ability to download attachments from Notes and Traces from within the History section.
International Currency & Date/Time Display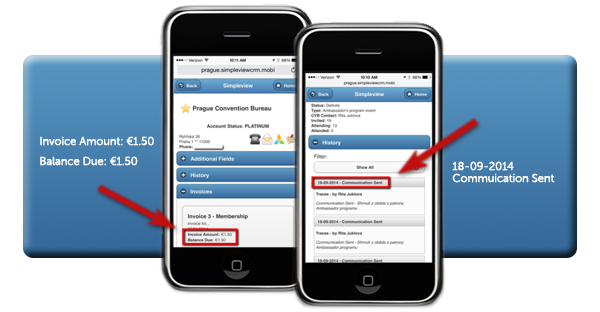 Lastly, for our international users, we have updated the configurations for date, time, and currency displays.
We love your feedback! As the Mobile CRM experience continues to improve, we look forward to your tips, suggestions and tricks. If you'd like to suggest a feature, please contact either your CRM Analyst or Account Manager.