Utah is truly a four-season, world-class travel destination. From the world-famous, dry powder snow in northern Utah to the sunny biking trails in the southern portion of the state, there is always a chance to take in the breathtaking scenery.
The Simpleview team and the state agency decided to showcase the 365 days of activities that Utah provides in their latest website version, which was launched this month with a fresh customer relationship management (CRM) system, content management system (CMS) and web design to show off Utah's natural beauty.
Utah Office of Tourism - Before and After Homepage Builds
This emphasis on yearlong fun was placed into several new features, which include: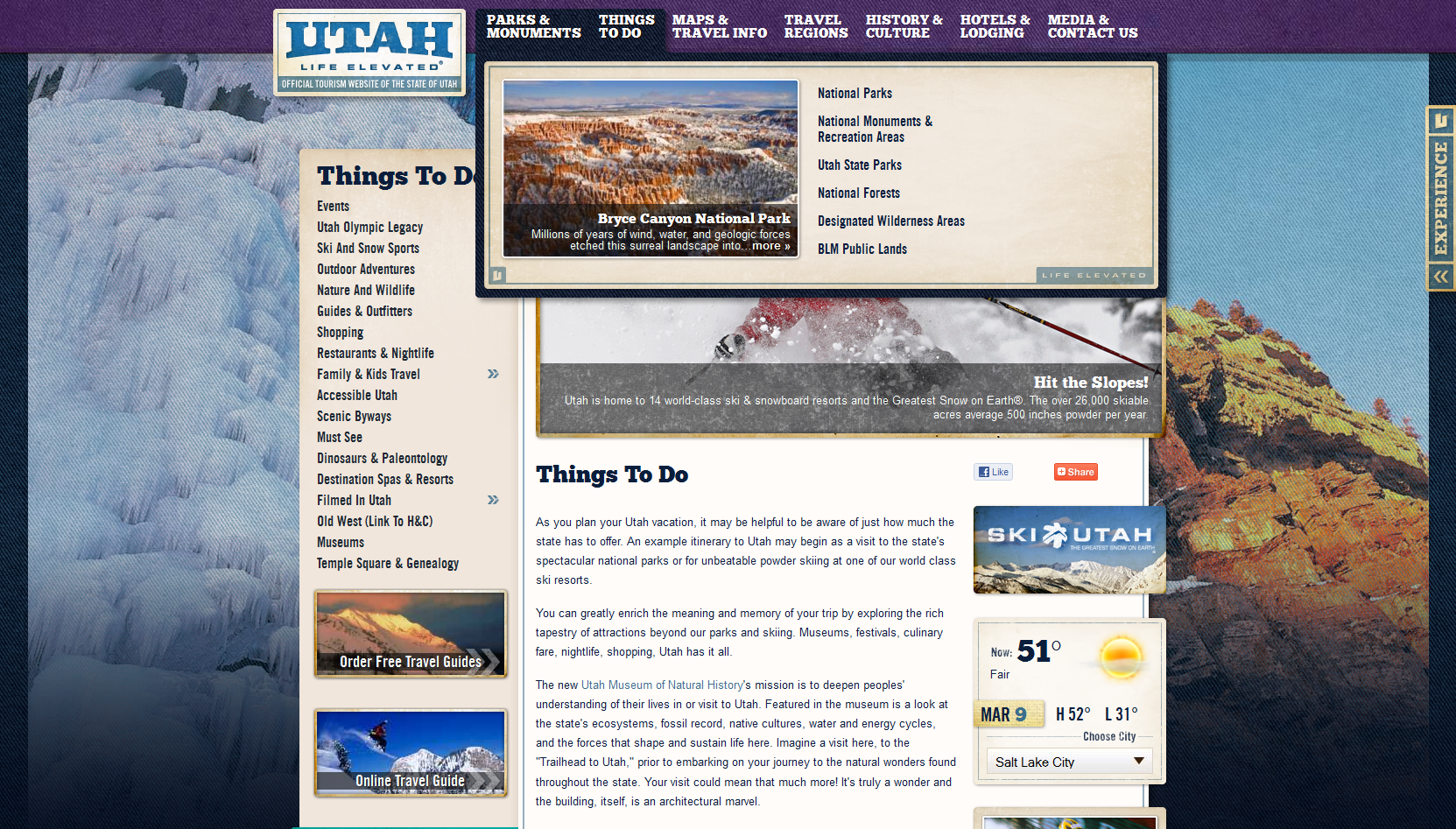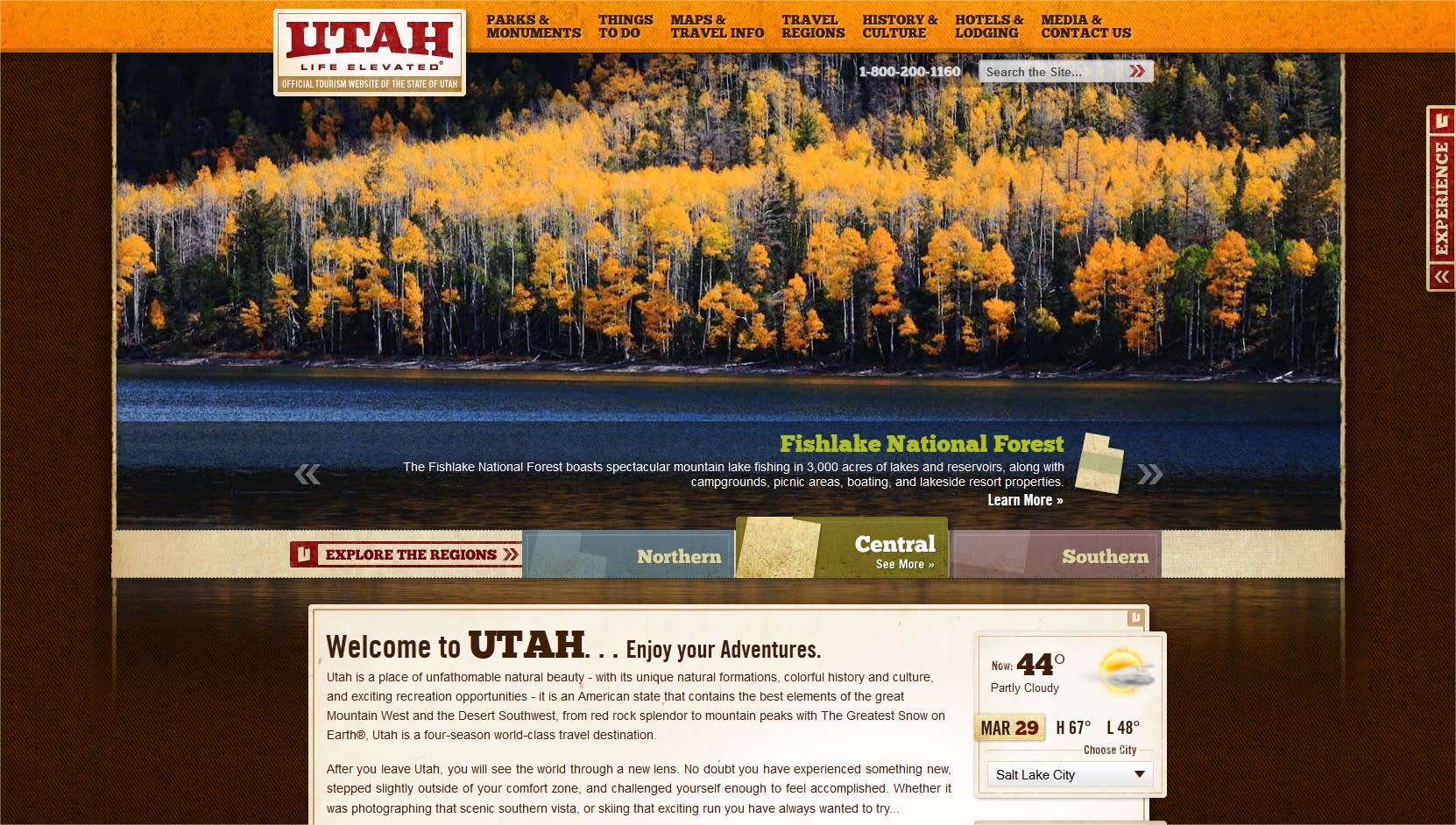 Seasonal Themes - In the CMS, there is an easy-to-use switch to convert all imagery on the site to a particular season. Rather than overhauling the site to focus on summer or winter for a few months, the Office of Tourism's staff can go from snow to sun in seconds.
Thumbnail Mapping - Rather than developing a slideshow of pictures of the state's events and attractions, our development team created a way for the agency's staff to point out where in Utah the particular picture was taken. This was to help visitors easily plan their trips and build their schedules. This feature was in addition to developing region-focused tabs to organize the Utah Office of Tourism's extensive library of images. 
Statewide Weather Widget - As the weather in Salt Lake City can be vastly different to what St. George is experiencing, a weather widget that pulls data from multiple locations was developed. Visitors can easily find out if it's raining or shining in Provo, Ogden or Moab through an easy-to-use drop down menu.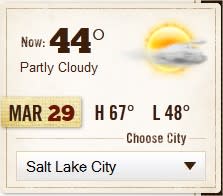 Outside of the project's seasonal focus, our search engine marketing (SEM) team was able to develop a new sitemap and ensure their SEO efforts were maximized to attract visitors. To top it off, our CRM team worked closely with the state agency to convert all their listings and other internal data in an efficient manner.
To quote Geoffrey Schultz, our CMS project manager who was extensively involved with the website launch, "I encourage everyone to check out the new site at www.visitutah.com and consider taking a vacation there soon. I was fortunate to drive up to Salt Lake City, through all three regions, during our holiday break for some skiing and I can testify that it is a very beautiful state. Now it has a website to match."