Tucson, December 16, 2011 - Simpleview CRM has gone global with the launch of Simpleview CRM 3.0 for the Malaysia Convention & Exhibition Bureau.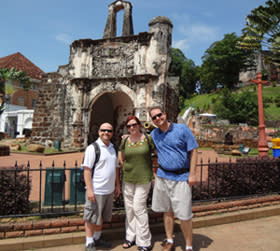 CRM Project Manager and trainer Chris George with CRM Director Liz Fernstrom took to the skies to provide on-site training to our newest international client. The trip proved successful and enjoyable, Liz sums it up best; "our hosts definitely proved Malaysians are among the nicest, most hospitable people in the world".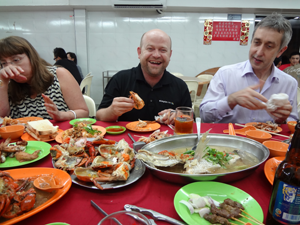 Indeed so, judging from photographs it would appear they invite their guests to feast like kings. Claiming to have been fed at least six times a day, Liz goes on to explain in this photo, "this was Chris' expression throughout the (entire) meal. The food is THAT good".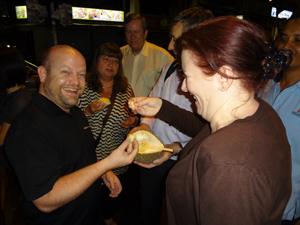 The CRM leaders thoroughly enjoyed their stay in Kuala Lumpur, surrounded by beautiful scenery, gracious hosts, and a new cuisine. Join us in welcoming the Malaysia Convention & Exhibition Bureau to Simpleview CRM!