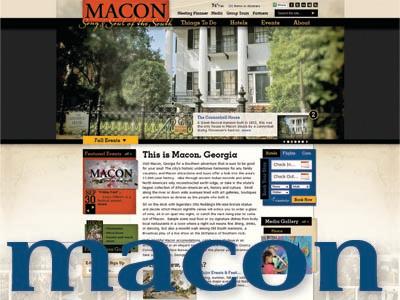 Georgia brought in more than $1.2 billion in state tax revenue from tourism-related expenditures in 2011 and Macon-Bibb County was a major contributor to the overall result, generating more than $8 million. 
The more that we can contribute to the local tax revenue, the more things in turn can get done in the city to bring more visitors," said Valerie Bradley, Macon-Bibb County Convention Bureau Communications Manager, in an interview with WXGA Television.
Some of the initiatives that helped the Macon-Bibb County CVB contribute such a large amount of tax revenue came from the film industry. Clint Eastwood's "Trouble with the Curve" and the Jackie Robinson movie "42" were both recently filmed in the county. Additionally, major festivals and events that are actively promoted by the CVB, such as Macon's International Cherry Blossom Festival, keep visitors coming to Middle Georgia.
As the Macon-Bibb County CVB is a Simpleview client, we are excited about this recent news.