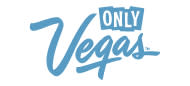 For many years, the Las Vegas Convention and Visitors Authority (LVCVA) used their website - VisitLasVegas.com - to attract more visitors to their city. However, other sites could be used for similar promotions and were not managed by the LVCVA. This created situations where these sites splintered web traffic from visitors who were interested in learning more about the city.
Today, the LVCVA and the team behind LasVegas.com have come together to combine more content and activities through one website. Visitors do not have to hunt around to find the information they need about this world-renowned destination, as they simply can go to LasVegas.com now. The LVCVA has changed its primary consumer branding website to LasVegas.com. All traffic going to VisitLasVegas.com is being redirected to this central portal, enabling customers to book tickets for shows and hotel rooms through it.  
To assist with this migration, we expanded the LVCVA's customer relationship management (CRM) system to help process more data related to sellable items on the site. We also worked closely with R&R Partners - the LVCVA's agency of record - to execute new creative elements and layouts for the site.
Some of the site's unique features include:
Teaser Deals - When you land on LasVegas.com, featured deals for hotels, shows and tours immediately pop up with their rates in the header. This allows you to immediately see some of the great promotions available and to explore the site.


Scrolling Hotel Finder - Simply scroll to find your next hotel, as LasVegas.com has large pictures of each property and details about star ratings, costs and specials on their Hotels page. You can click each hotel to learn more or book right from the page.


Shopping Cart - Want to book a hotel room, get tickets for a show and even get out for a tour? LasVegas.com is equipped to handle multiple purchases, allowing visitors to handle nearly every aspect of their trip from one site.
Finally, the Entertainment Capital of the World has narrowed the amount of spots for visitors to seek out on learning about the city's amazing casinos, hotels, entertainment options, restaurants and more. If you want to plan your next trip to this amazing destination, check out LasVegas.com and see how easy it is to plan the perfect getaway.