The Eugene, Cascades & Coast region of Oregon is a premiere adventure-driven destination spanning the entirety of Lane County. With over 4,610 square miles of spectacular waterfalls, public beaches and white water rapids, Lane County is an ideal location for hiking, kayaking and cycling enthusiasts alike.
Travel Lane County's newly redesigned website, EugeneCascadesCoast.org, provides an exciting new experience for visitors that neatly presents useful information and highlights the different regions within the destination.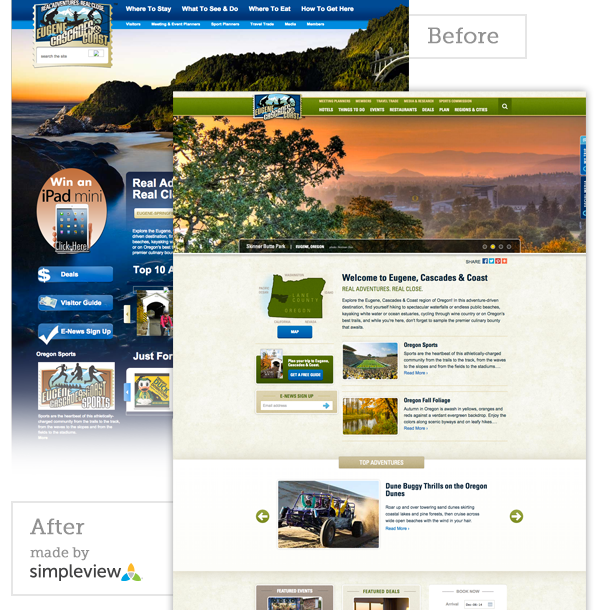 Right off the bat, Travel Lane County wanted to call out their many great regions with breathtaking imagery in the Header Image Module.
The overall layout on the homepage presents a wide array of information, ranging from Top Adventures, to Maps, to Featured Events and Deals, to Bookings and more. Despite all these various features on one page, the layout maintains a sense or organization and readability.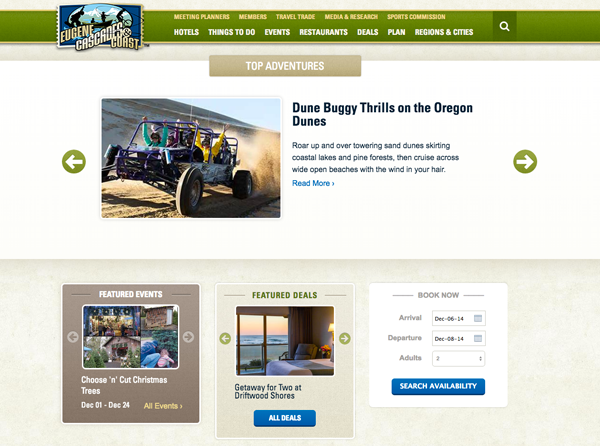 Lastly, the website's new Listings layout presents various levels of key information and statistics, including location Details, Amenities, Meeting Facilities, and Events. These categories of information are essential for meeting and event planners alike.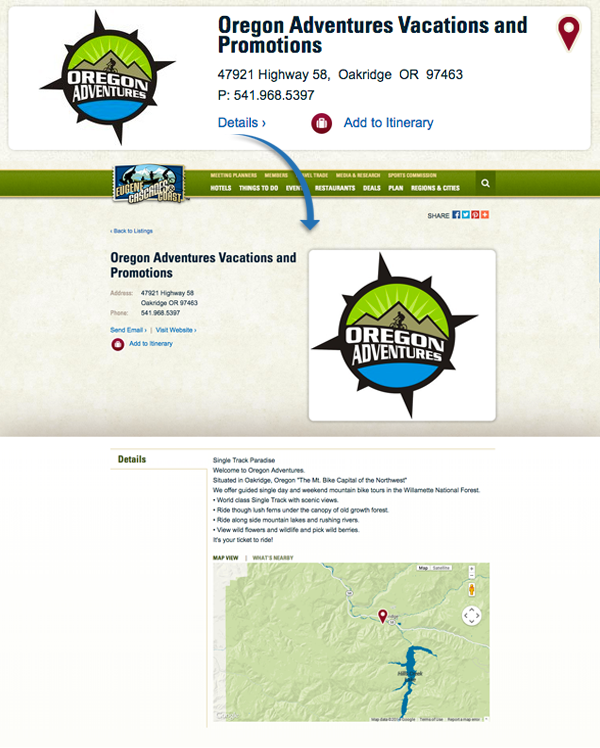 The new Travel Lane County website incorporates numerous features, providing visitors with aesthetically pleasing and highly accessible information about its destination. Visit EugeneCascadesCoast.org to experience all Lane County has to offer!