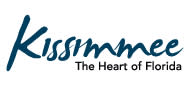 The Kissimmee Convention and Visitors Bureau recently announced that they are adding 13 positions to help attract international visitors to their Central Florida destination. This raises the bureau's total employee count to 47.
According to an article from the Orlando Sentinel,  the Kissimmee CVB is looking at prospects who are fluent in English and Spanish or Portuguese. It is the CVB's goal to increase the number of annual visitors by 30 percent - 300,000 people.
We are glad to see the CVB, which is a Simpleview client, succeeding and getting their local county commissioners to truly understand the need for the bureau's staff increases.
For more information, read the full article on OrlandoSentinel.com.