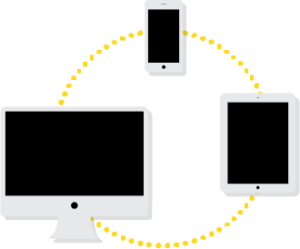 Last month we left you with some overall data regarding the volume of searches and referrals our platform generated across our network from all of our channels. This was a global perspective that shows how powerful the DMO-site traffic can be resulting in 6.5MM referrals to your lodging partners.
This month, we want to look a little closer at the booking funnel, and how it performs by device, starting with the widget.
WIDGET LOADS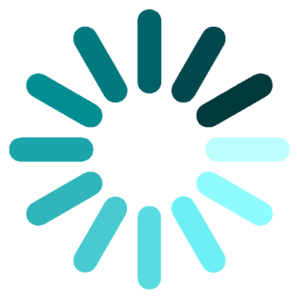 The widget is where the story and booking funnel begins. A widget load is anytime a widget loads on a page. Almost 200 of our DMO clients utilize widget(s) that JackRabbit have built. For the following data, that group of clients have been segmented out in Google Analytics.
In 2016, 51% of all widget loads happened on a desktop, 37% happened on a mobile device, and 12% on a tablet.
We can liken our widget load data to a page view of a DMO website, so this offers a perspective to DMO website traffic on a whole.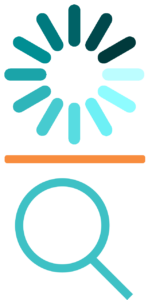 WIDGET PERFORMANCE: WIDGET LOAD TO SEARCH RATIOS
Of all of widgets presented to the DMO site visitors, how often are they actually utilized?
On a whole, a visitor clicks on our widgets 2.22% of the time. These ratios don't vary too much when broken down by device. Desktop is the highest at 2.49%, tablet is above-average with 2.26%, and mobile has a widget load to search ratio of 1.84%.
This number is very relative based on the setup of the site. For example, a DMO might see a very low percentage, less than 1%, because they have widgets placed throughout their site, including pages that are irrelevant to the booking process. Another DMO might have a very high percentage because the widget is only on the homepage, but they are missing out on traffic that could be generated from interior pages.
Back to the device percentages, the results make sense because, placement and accessibility play a part in the utilization of the widget. Often on mobile sites, the widget gets placed within a menu or an extra click is needed, which is proven to lower engagement.
Later this year, we'll be diving into this topic to give some engagement statistics based on widget placement, design, and access.
SEARCHES & REFERRALS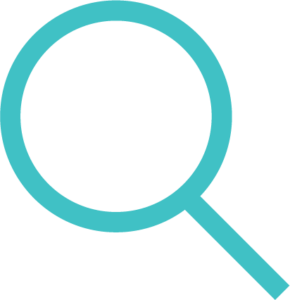 Since we've already discussed searches and referrals at length in our last blog, we don't have to dive in too deep here. We show that 57.13% of all searches happen on a desktop, 30.83% on a mobile device, and 12.04% on a tablet.
For referrals, 68.61% of all referrals were on a desktop, 20.80% on a mobile device, and 10.59% on a tablet.
RESULTS PAGE PERFORMANCE: REFERRAL TO SEARCH RATIO
The last step of the funnel we've been working through is with the website visitor being referred to a lodging partner. Here is where we get back to the 83.78% search to referral ratio as a global average. When the funnel happens on a desktop, the referral to search ratio is 106.6%. Mobile drops all the way down to 39.49% and tablet is at 42.63%.
TRENDS
There are a lot of numbers reported above, but what does the data imply? Let's look at it by device.
Desktop
In terms of the JackRabbit funnel, desktop has the highest usability and the best performance rating.
Mobile
Mobile is only behind desktop by 13 percentage points on how consumers are searching DMO sites (based on our widget load data). However, it rates lowest in performance.
Tablet
Tablet devices aren't overly used, being that they only have 11.85% of the widget loads and 9.86% of all searches. It's performance rating, however, is proven better than mobile across the board.
Traffic reports get sent out on a monthly basis and they report on all of the data points above, unless we didn't build the widget. When reviewing the numbers in each report and comparing it to what's being reported here, it's important to consider the overall traffic on your website. For instance, a DMO site with a significant amount of mobile traffic can expect to see below average performance ratios. Alternatively, above average ratios should be expected the more desktop traffic a DMO site has.
CONCLUSION
All of the data presented above was collected through Google Analytics so it's agnostic to the results page template since we are currently servicing a responsive, desktop, and mobile template. This data is being offered to serve as benchmark data as the account management team is often asked how DMO sites measure up to other clients in terms of performance.
NEXT MONTH...
You've been hearing about our new Insight › Direct reporting capabilities for the last year now, and how those reports are able to provide really in depth data points on the booking consumer and what they are looking for specifically in terms of lodging needs.
We're going to use those same data points to report on booking trends across our network, including average daily rate, length of stay, conversion rates, and booking amounts.