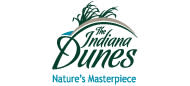 A recent study conducted for Indiana Dunes Tourism, the official agency for tourism marketing, planning and development in Porter County, Indiana, indicated that the destination's tourism economy in 2011 grew in several areas. This includes a $348.3 million contribution to the county's economy compared to $311.5 million in 2009, as well as a 5.9 percent increase in direct expenditures from tourists of $244.3 million compared to $218.5 in 2009.
Some other record-breaking statistics from the study include:
The tourism industry in 2011 generated nearly $82.0 million in tax revenues to government- $30.1 million to the state, $16.2 million locally and $35.6 million to the federal government. The 2009 tax revenues totaled $74.4 million.
 A total of 4,743 jobs in Porter County resulted from the industry in 2011, compared to 4,496 in 2009.
The tourism-generated jobs provided nearly $83.2 million in wages to Porter County workers in 2011. Total wages in 2009 were $75.0 million.
Indiana Dunes Tourism is a valued Simpleview client and we are excited for their team's successes. We hope they can continue to make a positive impact of their area's economy through advocating for the region's tourism and travel industry.