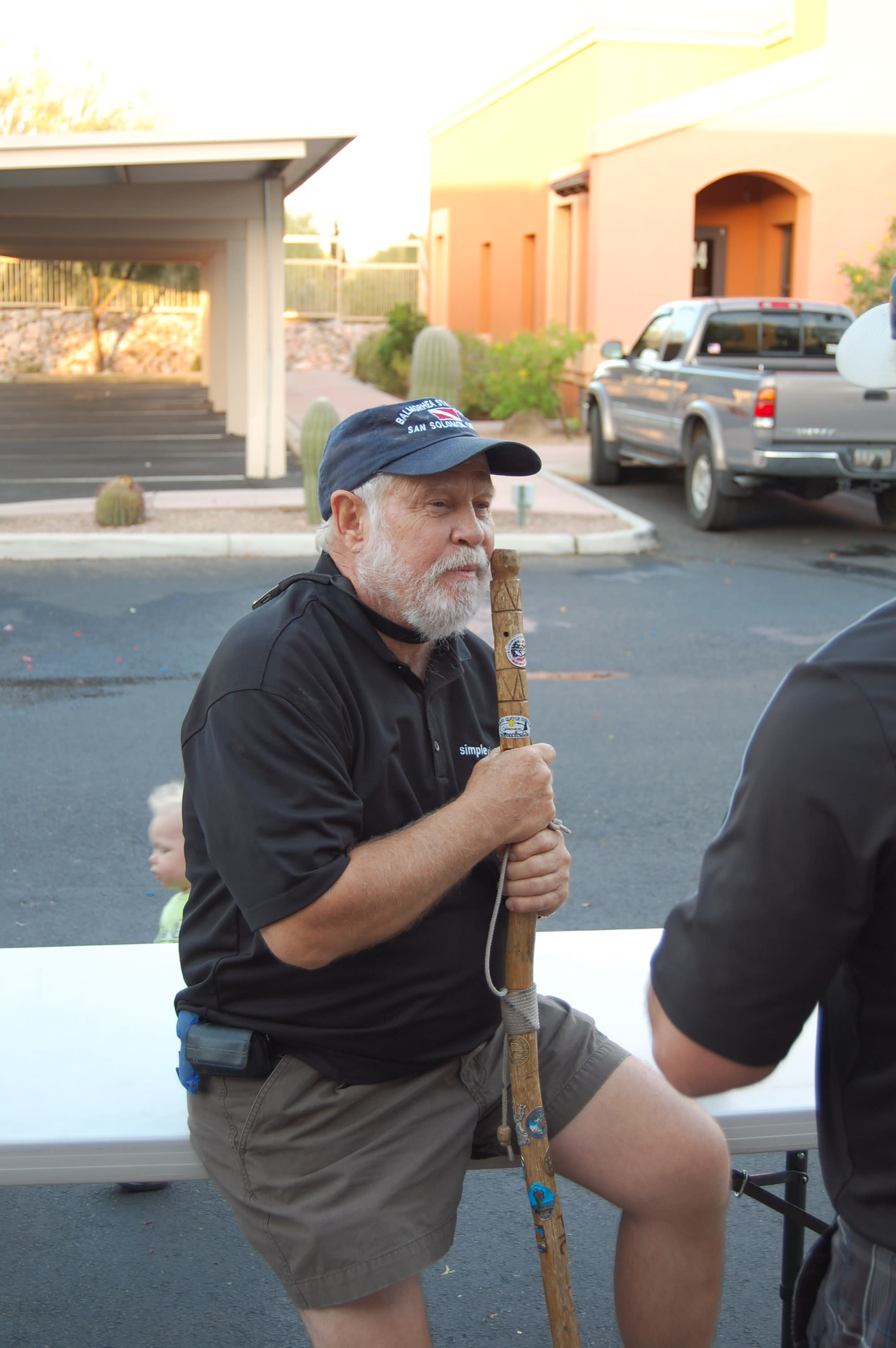 After battling some medical issues over the last month, we regret to inform you that Mike George - passed away on Monday, June 11. Mike is the father of Ryan George, Simpleview's CEO, and Chris George, Simpleview's CRM Training Manager.
 
While Mike was technically retired, he was vital to Simpleview's growth and success. He was regularly in the office to happily greet employees, act as our resident handyman to fix desks, whiteboards and other office materials. As we like to keep our employees fed, he would go to Costco to do a monthly food run and would even be our head BBQ chef at our annual Open House celebrations. And if you ever attended our annual holiday parties, it would be hard to miss his jovial laugh when he would dress up and become Santa Claus for the day. Mike's love for Simpleview, every one of its employees and what all of it meant to his family was strong and unmistakable.

Mike was always happy, ever-giving and he will not be forgotten. Services to remember Mike will take place 1:30 p.m. on Saturday, June 16 at St. Elizabeth Ann Seton Catholic Church in Tucson, Arizona. Ryan is currently setting up a fund in honor of his father, as all donations will go toward the Boy Scouts of America - an organization Mike supported through financial and volunteer-related contributions throughout his life. If you would like to donate to the fund, we will have more information on how to do so at a later date. Pictures of Mike can be found on our Facebook page, Google+ account and Pinterest account.
If you were ever touched by Mike's amazing life and impact, please feel free to share your memories and thoughts. We hope this post can be used as a celebration of this unforgettable, loving man.