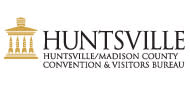 Between combined efforts from the Huntsville/Madison County Convention and Visitors Bureau and their partners, the Alabama destination has won the opportunity to host the 2013 Social Media Tourism Symposium. Better known as SoMeT, which is one of the top conferences in our industry about social media and content development, hundreds of tourism professionals will descend on the city to learn and network November 6-8 this year.
To determine which destination would host the conference, the SoMeT organizers open up the choice to a public vote between destinations that submitted a worthy RFP. This included locations such as Cleveland, Grand Rapids, Milwaukee, Indianapolis and several others. Votes were tallied via Facebook and the competing destinations' CVBs rallied their communities, placing signage in local malls and spreading the word via their social media channels. In the final competition, Huntsville beat Missoula, Montana with a final score of 13,769 to 10,755 votes.
According to Charles Winters, who is the executive vice president of the Huntsville/Madison County CVB, the win was a team effort between the entire Huntsville community.
"I think we wanted it more than anyone else in the competition, and we knew we could do it," he said in a report from AL.com. "This is the Rocket City. This is Alabama. When we do something, we do it to win. That's the attitude we went into this with and we knew that if we were effective in getting the word out, that the votes would show that." 
As the Huntsville/Madison County CVB is a Simpleview client, we are excited for their success and to send our team to Alabama for this year's SoMeT. We also would like to congratulate our other participating clients - the St. Petersburg/Clearwater Area CVB, Positively Cleveland, Visit Milwaukee and Experience Grand Rapids - for their hard work and competitive spirit throughout the competition.
For more information about the 2013 Social Media Tourism Symposium, visit their Facebook page at https://www.facebook.com/SoMeTourism.