As a destination, one of the most important factors in your digital reputation is that of your stakeholders. When visitors are searching for things to do and places to eat in your destination, are they finding up-to-date, accurate information? Do these establishments have good reviews and a strong social media presence? If not, you'll want to work with them to improve in these areas. 
This is exactly why the team at Visit Salt Lake City opted to purchase Yext for a handful of their local partners. One such partner, a transportation company called Le Bus, fills transportation needs via their fleet of charter buses, motor coaches and SUVs. Recently, they partnered with Visit Salt Lake City to improve their digital footprint and promote their offerings via Yext.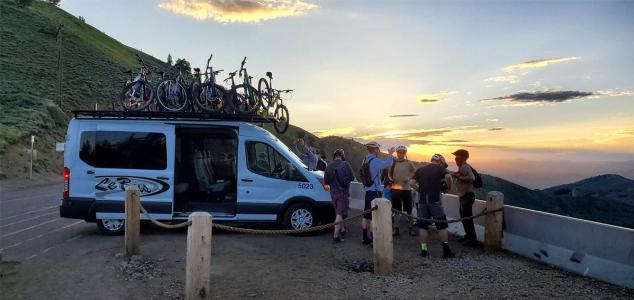 Initially, the Le Bus team had three goals: to promote their new Mountain Bike Shuttles to Wasatch Crest; to bring more awareness to their Casino Tours to Wendover, Nevada; and increase Le Bus' online review score to 4.8 star-rating. 
The DTN team set to work, employing a number of strategies to clean up and improve Le Bus' online presence, including: 
Updating the business name, address and hours on all live listings
All listings were verified and duplicate listings were suppressed 
Google My Business and Facebook listings were properly linked
Available services were added to their website description, about section, online reviews and Q&As, products & services pages, and social media posts 
Additionally, DTN gave Le Bus a number of actionable items that they and their drivers could complete to further improve their digital reputation, and specifically, to help them achieve their goal of a 4.8 star rating. These tasks included encouraging their drivers to ask for reviews, creating an incentive program for drivers mentioned in positive reviews, responding to all reviews (both positive and negative) through the Yext platform, and reposting some positive reviews on their social media channels. 
Results
During this engagement, Le Bus was able to organically increase its digital presence by providing accurate and consistent information across 68 publisher networks. Given these efforts, the business now shows up more often on the first page of search results and in a higher placement. 
Additionally, Google Search Impressions (Map & Desktop) increased by 217% in 5 weeks, from 627 weekly impressions to 1985 weekly impressions. During the same period, Google Listing Activity increased by 88%, Direct or Local Pack Impressions have increased by 328%, and Discovery or Organic Impressions have increased by 68%. 
The campaign to get a higher online rating was also a success. Prior to December 2020, Le Bus had a 3.3 review rating from 210 total reviews. From December 2020 to February 2021, they gained 164 new reviews with an average 5 star rating. Overall, they now have a 4.2 star rating. 
 
To learn more about how DTN and Yext can help your stakeholders improve their digital footprints, fill out the form here or reach out to your Customer Success Team.