Conversion Rate Optimization, or CRO, is the process of optimizing your website in order to draw attention to priority pages and drive users to complete a desired action. In doing so, CRO experts will study your site's user behavior to determine how visitors interact with your website and run subsequent tests to evaluate the efficacy of different strategies on that behavior. 
One such strategy is the "Serial Position Effect," which suggests that users can be swayed by the order in which information is presented. Users are more likely to click on items at the top of a list, as opposed to those at the middle, while they may be more likely to remember items at the bottom of the list, as they have read those most recently.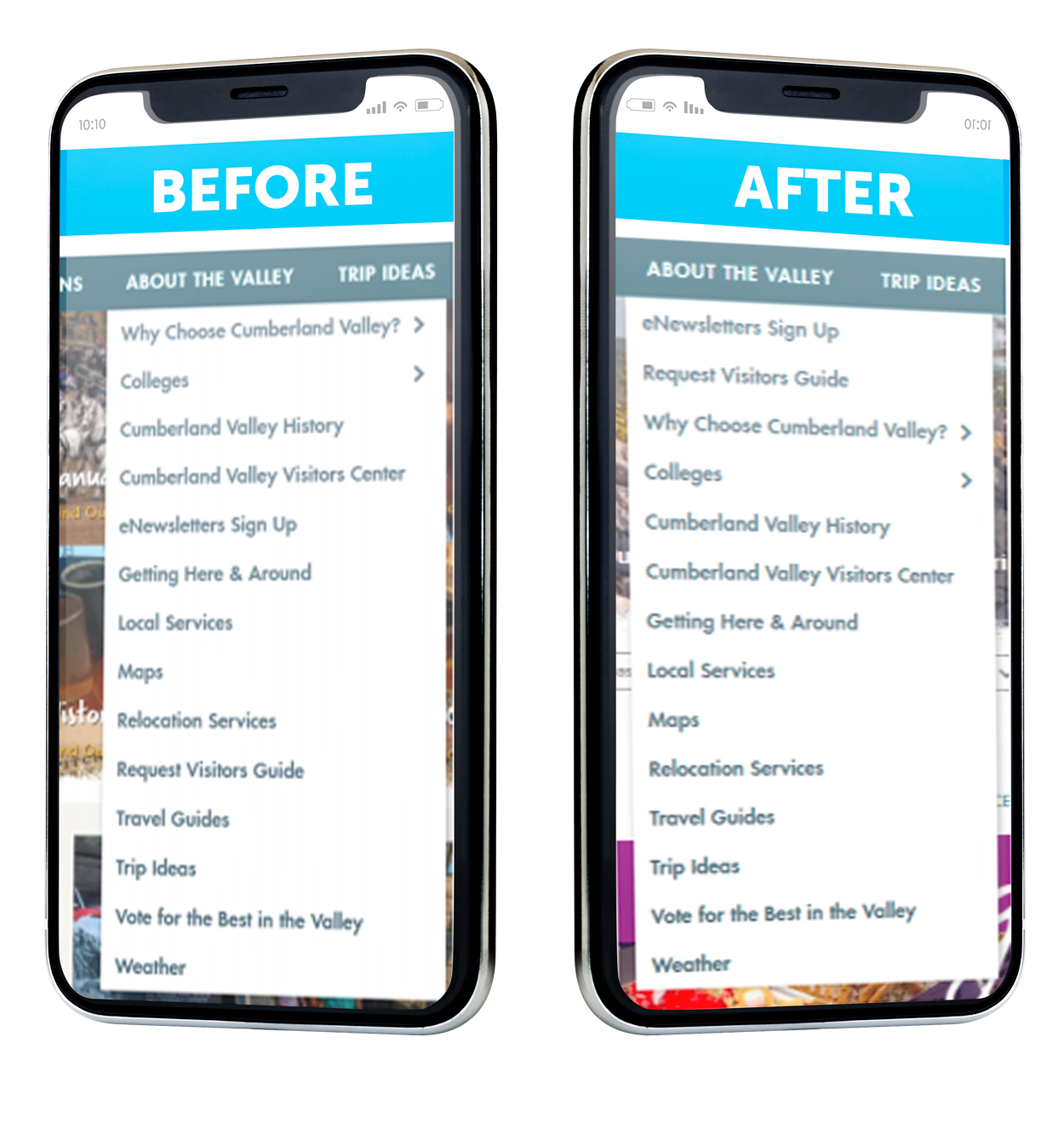 It was this theory that our CRO analysts wanted to test on the Cumberland Valley Visitors Bureau website. One of the DMO's main goals was to increase signups for their eNewsletter and downloads of their visitors guide. During an analysis of their site, our analysts noticed that the CTAs for both of these items were buried in one of the navigation menus, and they suggested moving both items to the top of the menu.
After running the test for 47 days, we saw that click-throughs to the guide or newsletter form from the navigation increased an average of 600%. Additionally, form completion of visitors who clicked through from the navigation increased by 367% for visitor guides requests and 180% for eNewsletter sign-ups. These increases show that hierarchy within the navigation menu is a key factor in driving conversions.