A Q&A with Greg Morris

The global pandemic brought in-person conferences and meetings to a standstill in 2020. A recent report by the U.S. Travel Association suggests the decline in direct spending generated by the meetings, conventions and trade show industry for 2020 was in the range of $97 billion. 
Yet at a time when most industry professionals surveyed said they didn't expect in-person events to be held until mid to late 2021, the team at Destinations International made the bold decision to hold its annual CEO Summit in a hybrid format in late May.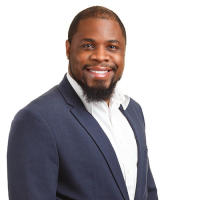 "We felt it was important to meet face-to-face and put the safety of our attendees as a top priority," said Greg Morris, Director of Meetings at Destinations International. "At the time when we decided to host a hybrid meeting, there were many CDC COVID-19 restrictions in place, including mask mandates, social distancing, etc., which were lifted days before our arrival in Tampa. We made a strategic decision to host the meeting in Tampa, especially after a successful Super Bowl experience." 
Morris credits the Tampa Bay Convention and Visitors Bureau and local partners for aiding in the successful planning and execution of the event. That involvement was a major factor in giving them the confidence to move forward – while making sure to have backup arrangements if the in-person portion couldn't be held. 
"If, in fact, the in-person portion needed to be canceled due to government restrictions, we were fully prepared to host a 100% virtual meeting," he said. Thankfully, that didn't happen. "When the event was over, we felt excited to have successfully and safely met face-to-face and jump-start the recovery in our industry."
Since it was the first big hybrid meeting event of its kind for the travel industry, we invited Morris to answer a few questions about the experience. 
---
How did the event planning process change, both in scope and complexity?
Planning a hybrid meeting is double the work, meaning that we were planning a program for two different audiences (in-person and virtual) with shared experiences. We also needed to keep attendee safety a top priority, given the nature of the pandemic. This meant signed waivers during the registration process, mask mandates, social distancing, daily health screenings, routine cleaning, hand sanitizer stations, etc. 
During the event itself, how did it flow differently than previous ones? 
It was extremely important to stay on track timing-wise, especially to accommodate the virtual audience. There were also segments when there was dedicated programming just for our virtual attendees while our in-person audience was networking in other ways.
How did you integrate the virtual and in-person attendees? 
Both audiences were receiving relatively the same content. What seemed to have brought the hybrid experience to life for all attendees is when we were able to broadcast our virtual audience through our platform for the in-person attendees to see on screen in the room. This included broadcasting a live virtual general session speaker to both audiences. We also required that all in-person speakers acknowledge our virtual audience while on stage, which meant accepting questions from our virtual participants during live Q&A. 
What feedback have you gotten from attendees, both those who attended in person and those who attended virtually? 
Overall, the feedback from attendees has been overwhelmingly positive. Everyone was just happy to be together face-to-face again but also appreciated the virtual offerings. While missing joining in person, the virtual attendees still felt connected throughout the event.
What were your learnings? What changes will you make for your next hybrid events? 
I think most of my learnings came from a technical and production standpoint. Additionally, we will continue to integrate both the in-person and virtual audiences with shared experiences.  
---
Destinations International has several more hybrid events planned for 2021, and others in the industry have begun planning hybrid events, too. As well, the U.S. Travel Association has kicked off a "Let's Meet There" campaign, hoping to hasten the return of business travel and professional meetings and events.