People all around the world are stuck at home, itching to get out there and travel. And while you can't quite invite them to explore your destination in-person, you can encourage them to take a virtual visit! Take a look at how destinations across the globe are using technology to embrace virtual interactions. 
Virtual Tours 
Virtual visits and tours are quickly becoming the most popular way for visitors to explore their favorite destinations, as DMOs take advantage of platforms such as Threshold 360 to build immersive virtual experiences. Virtual visitors can experience the scenic side of Salt Lake, take a stroll through Bristol's top attractions, or visit Exeter's underground passages.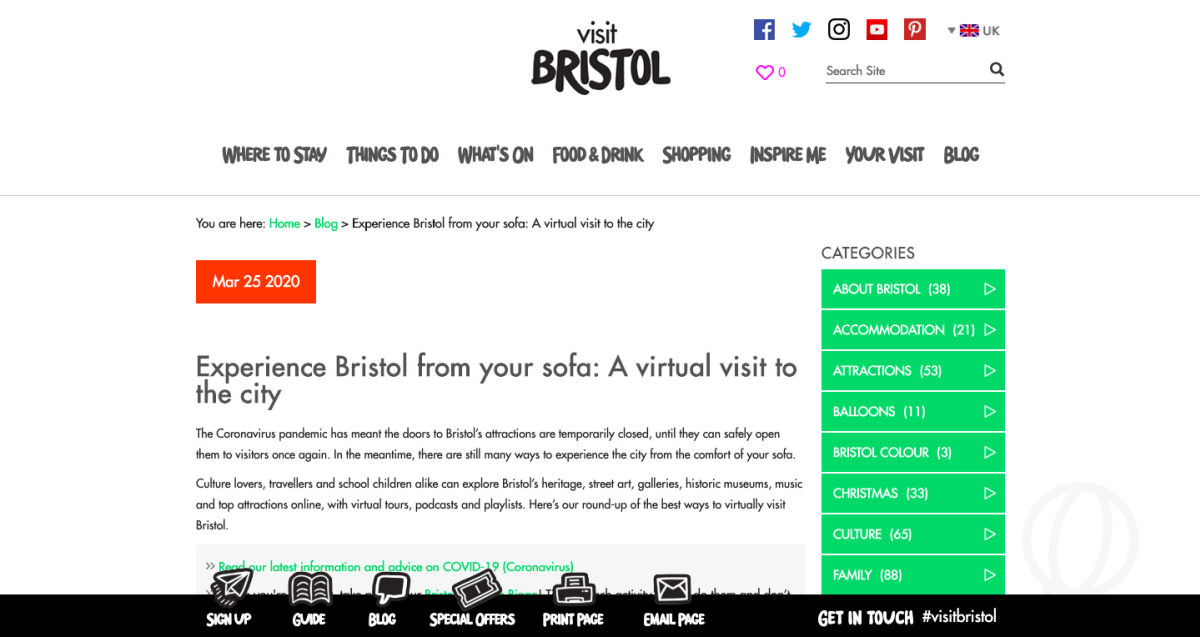 Virtual Attractions 
For virtual visitors looking for an even more immersive experience, there's always virtual attractions! 
Italy and New York are promoting virtual museum tours, including visits to the renowned Vatican Museum and Metropolitan Museum of Art. Meanwhile, Tampa Bay and San Diego  have set up live streams for their zoos and aquariums, providing the perfect form of WFH stress relief.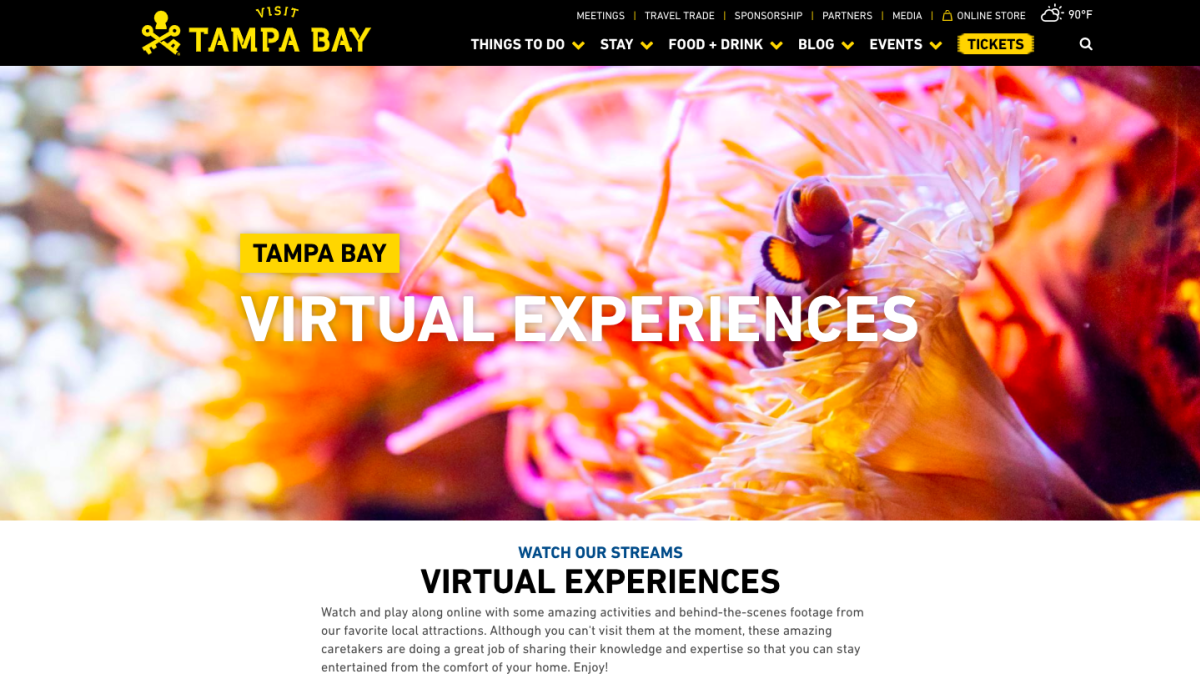 Virtual Concerts and Events
Virtual dance party, anyone? While concerts and music festivals may have been postponed for the time being, that doesn't mean your visitors can't enjoy live music from the comfort of their own homes! Austin, Oslo and Brussels are just a few destinations that are live streaming local concerts and events.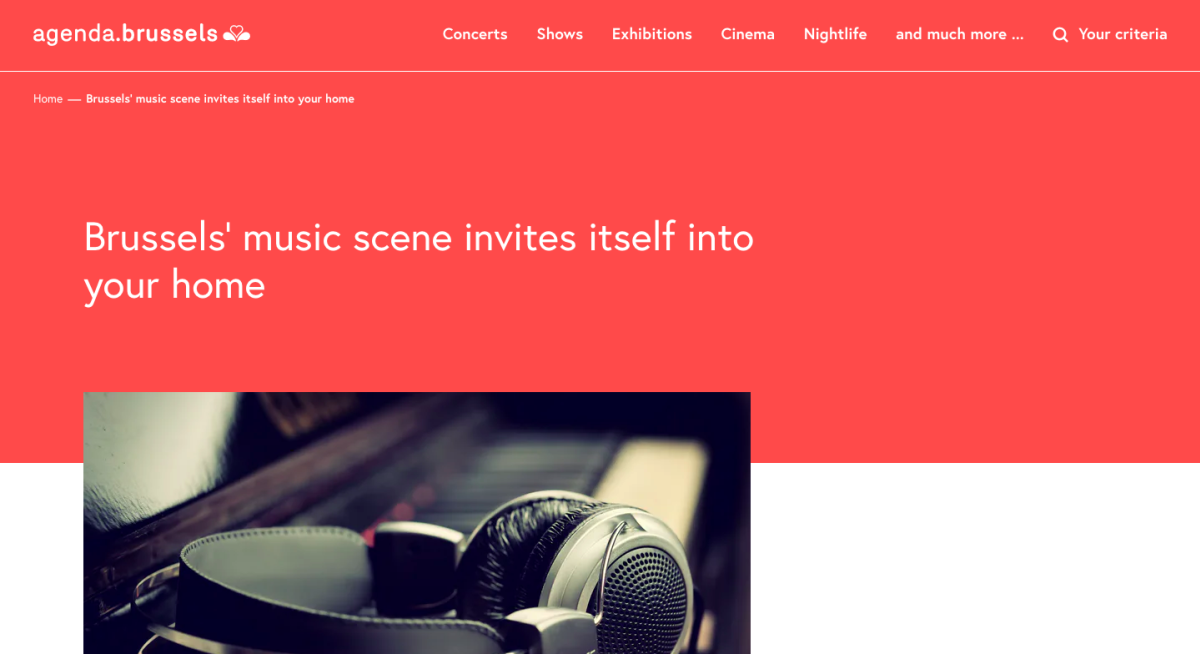 Virtual Backgrounds
Dress up your next Zoom call with a virtual background! Relax on the beaches of Corpus Christi, enjoy the sunset from Long Island, or take in the sights in Las Vegas.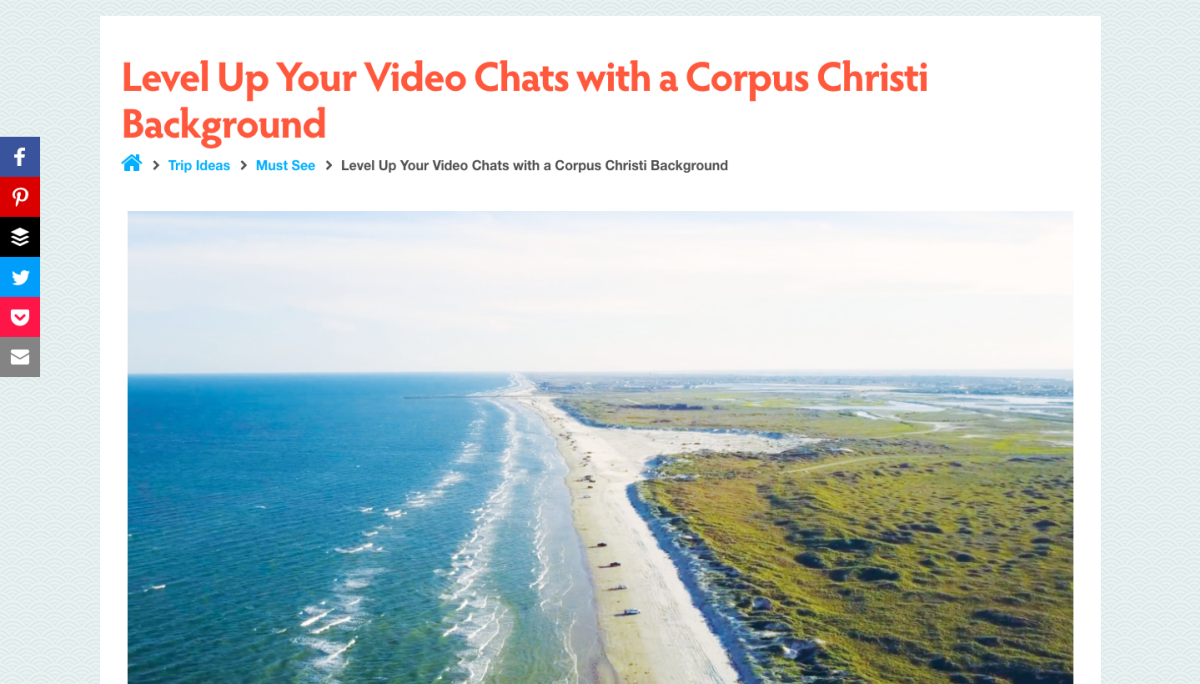 Virtual Wine Tastings
Napa Valley's Virtual Wine Tasting is sure to make self isolation a little more fun. Virtual visitors are offered discounts on shipping from a number of local wineries, and then invited to tune in to online tastings and virtual happy hours.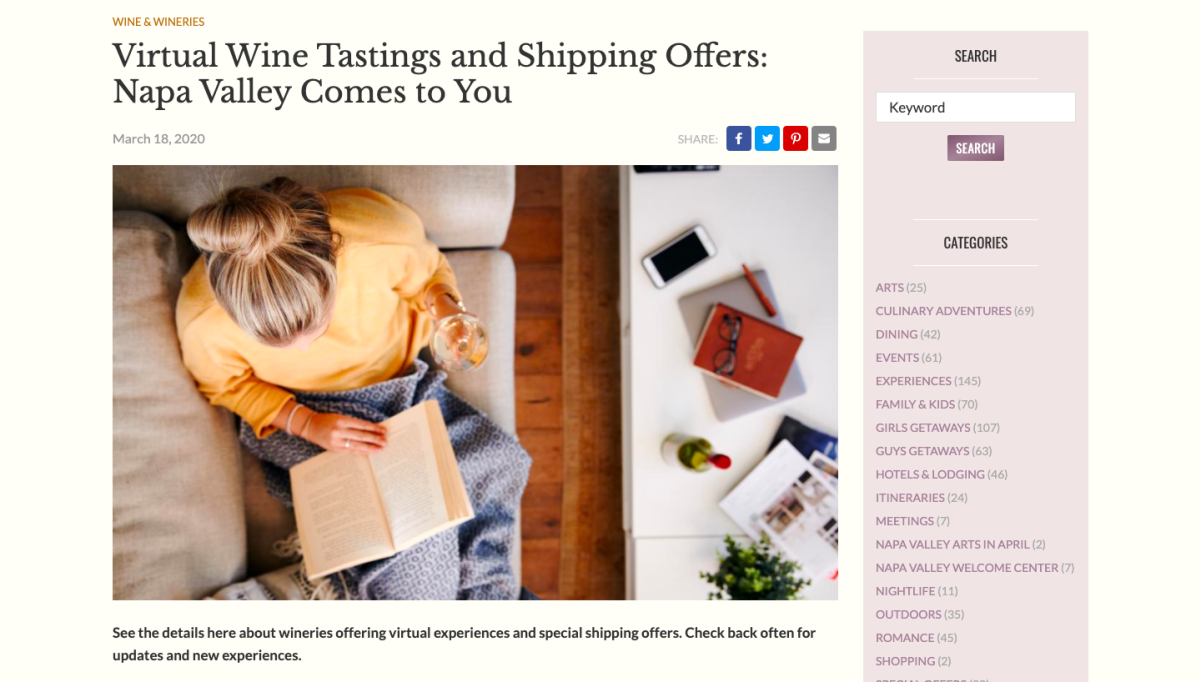 Visit our COVID-19 Resources Page to learn more about how the tourism industry is navigating these unprecedented times.