The Hershey Harrisburg region is far from just a destination composed of sweets and treats (although they have those in spades, too). The region is a dynamic vacation hub, offering family fun, an urban eclectic vibe, and even some awesome outdoor adventures.
The Hershey Harrisburg Regional Visitors Bureau recently redesigned its website in a big way to better highlight all its destination has to offer.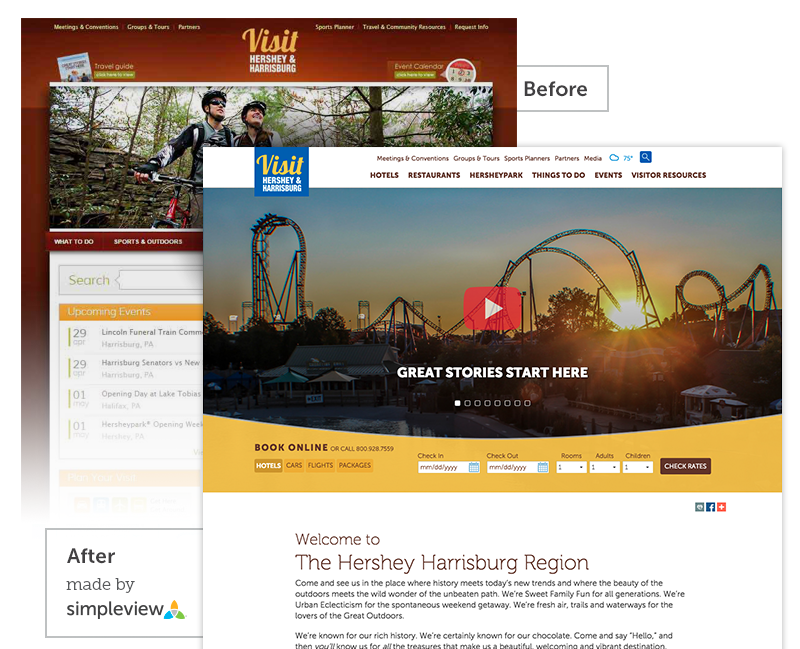 For starters, the website is powered by the new Simpleview Content Management System (CMS), which houses dashboard analytics, reusable code collections, drag-and-drop functionality and real time page previewing. Not only that, it's also responsive, allowing for optimized viewing experiences across mobile devices.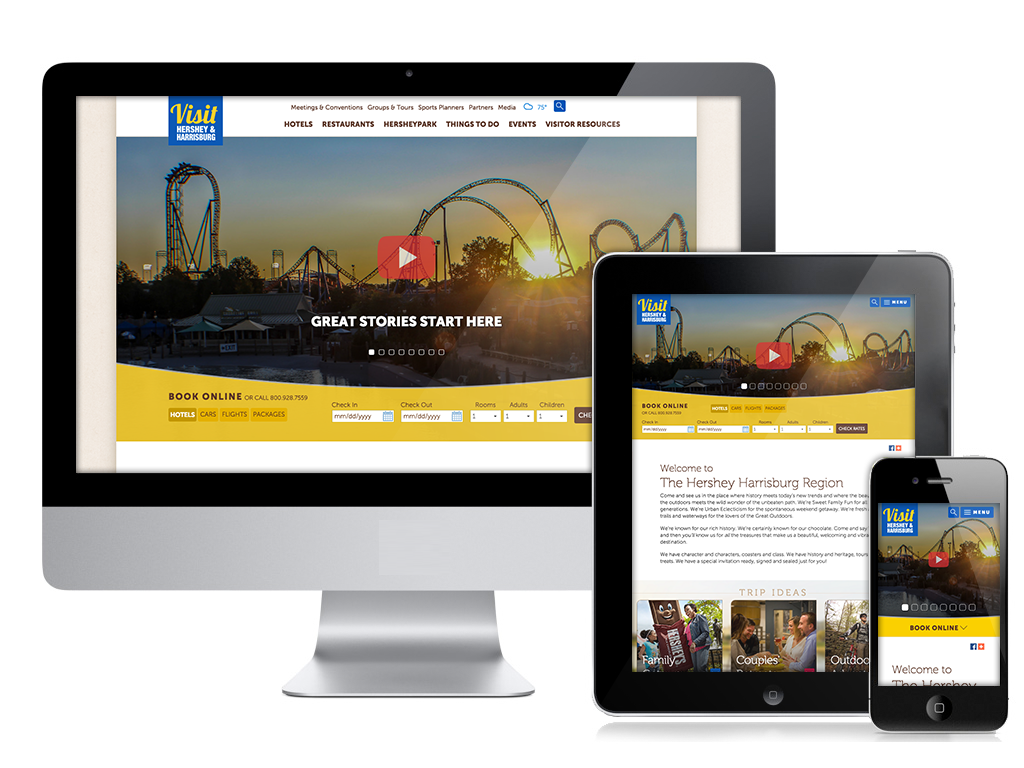 One of the most distinct features of the website is the video functionality built right into the header. Hershey Harrisburg RVB can now use any Vimeo or YouTube video and upload it along with a header slide image, to be displayed on the homepage. Simply clicking on video will open a lightbox to view the video.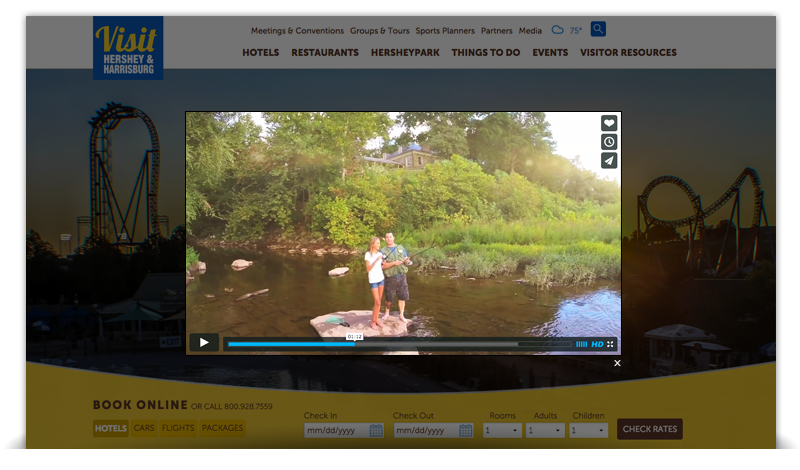 Speaking of the header, the bottom of the slider also features organic curvature, dipping into the front-and-center booking engine situated below. This makes for a unique look, as well as draws greater attention to visitors ready to make a purchase.

Hershey Harrisburg RVB is an excellent example of a DMO maintaining its Media content. The new site features steady press releases, news articles, and even features a royalty-free gallery of high quality images, for the convenience of publishers and journalists alike.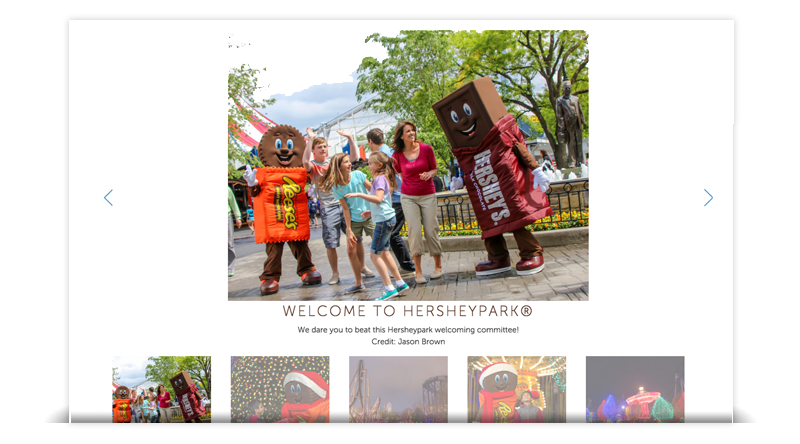 The new Visit Hershey Harrisburg website is a site to behold, so take a minute to check it out and experience all the exciting new features the website has to offer!