Hendricks County, Indiana is a friendly, small town destination amidst plentiful nature. From beautiful farms to historic buildings, Hendricks County offers unique attractions along the Rural Routes to Main Street Cultural Trail, a roadmap for highlighting history, artistry, and refreshing cuisine throughout the county.
Visit Hendricks County not only sought a new website design that better captured its fun loving and hearty nature, but also more dynamically displayed key features including its active blog and numerous partner listings.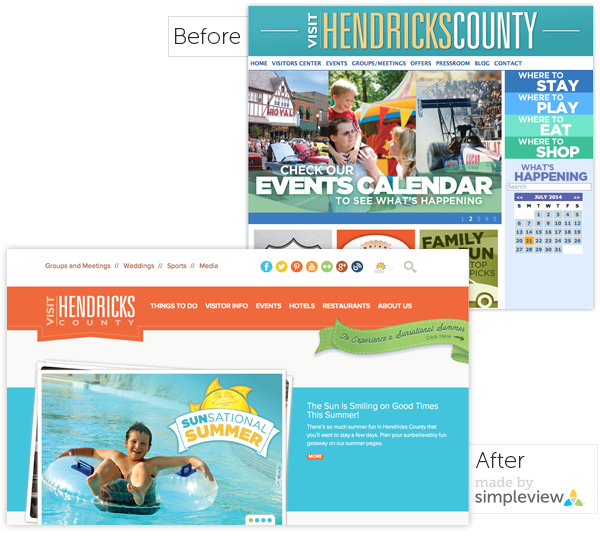 A new spin on the homepage slider, Hendricks County boasts an exciting new transition animation that rotates between different snapshots of the destination.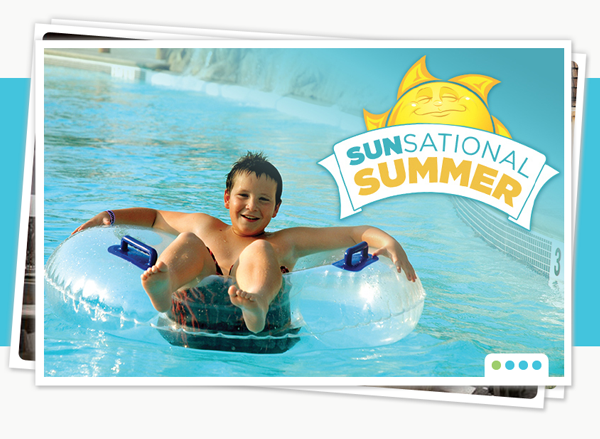 Clicking on the customized ribbon near the top of the site slides an entirely new page across the screen. Seasonal attractions such as weddings can be promoted here, without actually navigating away from the homepage. Simple clicking on the banner returns you to the slideshow.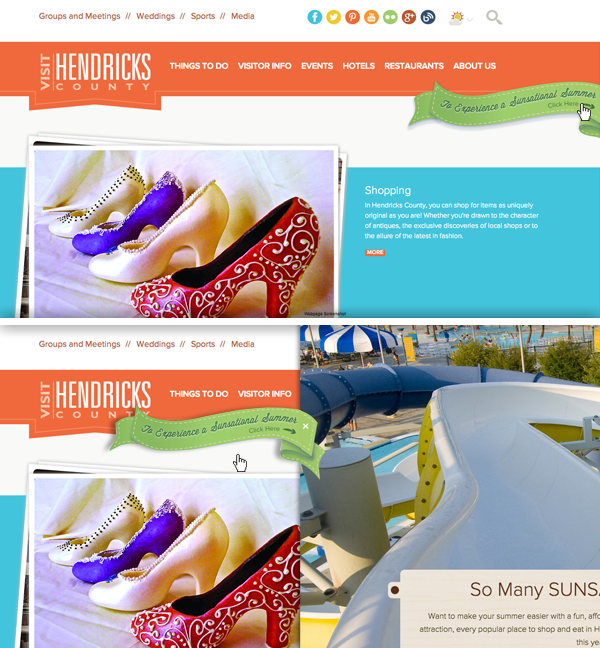 Hendricks County maintains a highly active blog, posting multiple times per week. As such, the new design allows posts to dynamically reposition themselves across different devices.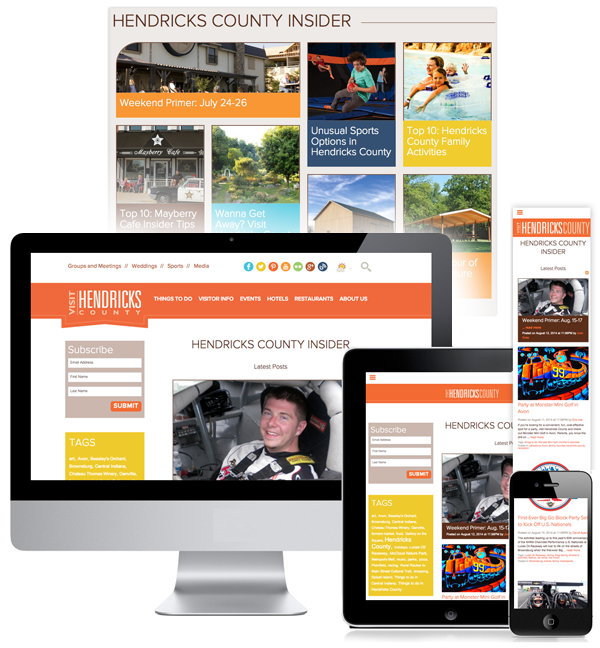 Lastly, there is the listings layout. The new layout grants visitors many tools to explore every attraction, including a table of meeting facility statistics, amenities, and Google Maps integration.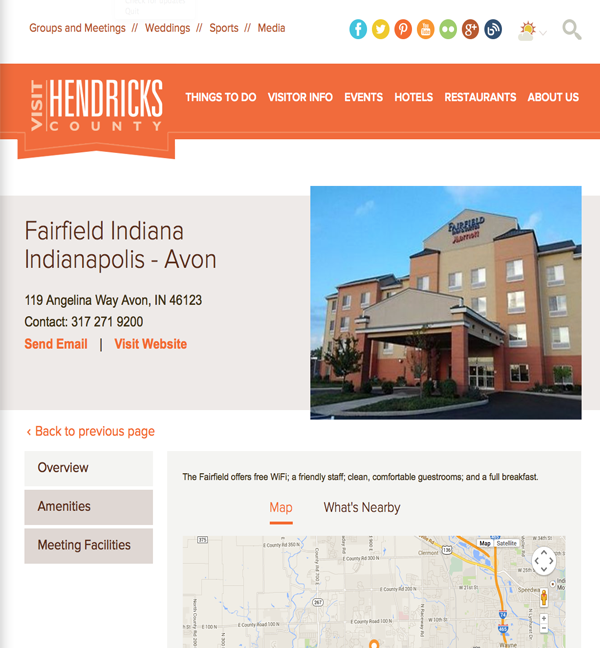 Be sure to check out Visit Hendricks County's new website today!