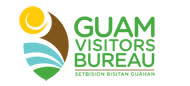 Guam is the largest island in Micronesia and of the Mariana Islands. It features a sublime array of beaches, waterfalls, dinning, culture and more. We had the pleasure of working with the Guam Visitors Bureau to develop an integrated approach for their marketing efforts which includes creative and search engine marketing services, as well as the Simpleview CRM and CMS.
Latte Stones, also known as Latde, are stone pillars used in ancient times by the Chamorro people. Latte Stone icons were included in the homepage to highlight related information and provide links to explore interior pages of the site. The design elements on the home page also reflect traditional shapes and patterns found in Guam.
The new Visit Guam website includes multiple maps. The maps include flight times from other countries and detailed information on each region of Guam Island.
The homepage also includes the Featured Events and Fiestas section to call out upcoming events, as well as Sporting Events and Things to Do. And if you ever want to know what time it is Guam, just check out their Weather Feed. 
And for those who want to imagine they're in Guam enjoying their vacation now, check out their new mobile site.
We're so thrilled to work with the Guam Visitors Bureau team. Rich Reasons, our Simpleview President, said "We're passionate about helping Guam and our other clients constantly reach and exceed their goals in attracting leisure and business travelers. And our staff believes in providing 'service without borders,' meaning we can provide a system that works for those who speak many languages and services for an international audience".
Guam is only a hop, skip, and jump away from your next adventure - so go and learn the true meaning of Hafa Adai!