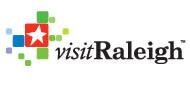 The Greater Raleigh area has received plenty of titles over the years. It has been called the "Smithsonian of the South" for having more than 40 free, world-class museums. Southern Living magazine named it one of the "Top 10 Tastiest Towns in the South," thanks to its local Iron Chef contender chefs and true Foodie culture.  And being included as part of North Carolina's esteemed Research Triangle, having several high-tech businesses call Raleigh their home.  It has also been called one of the most educated cities in the United States by Time magazine.
With such praise, the Greater Raleigh Convention and Visitors Bureau has a fun job to market this very marketable city. To help with their efforts, they now have a new website to attract visitors to their amazing destination.
Together, we incorporated their internal data into Simpleview CRM to help their staff keep track of all of leads and activities. Then we developed a clean look for the website that allows visitors to navigate the site with ease, while the staff can use their new Simpleview CMS to update pages with fresh content as needed.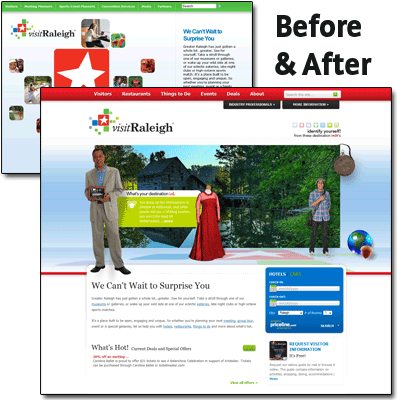 Some of the unique features to Visit Raleigh's latest build include:
Destination IDs - Rather than guiding people to a traditional navigation to find the information they need about visiting Raleigh, the bureau developed a series of "Destination IDs" to help people identify their personality type and plan their visit around it. People can find their identification icons and personality descriptions on the site's interactive header slideshow.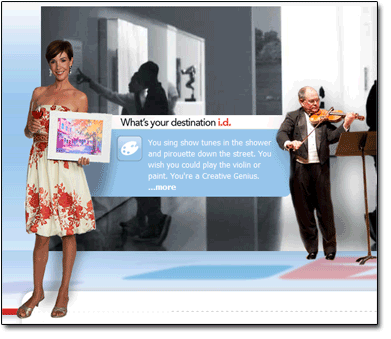 Interior Highlights - For every interior page, the bureau can turn on their Highlights. This was designed to showcase specific listings with additional visuals and copy to attract people to click through and learn more about these businesses or events.

"Hero" Images - Sometimes one header image isn't enough to convey your message. To add an additional human element, the bureau can layer a "hero" image of a local resident over top of their standard page header.
Greater Raleigh's growth is fueling an urban revival that is attracting new hospitality, entertainment, sports, cultural amenities and events...all of which are showcased on VisitRaleigh.com. It is worth your time to check out the new site and see why this cultural and entertainment center of the Southeast U.S. is a "can't miss" destination.