Great Lakes Bay is made up of 6 main destinations - Bay City, Birch Run, Chesaning, Frankenmuth, Midland, and Saginaw- each with their own unique flavor. The Great Lakes Bay Regional Convention & Visitors Bureau felt it was time to upgrade their website and help show visitors just what the region and each destination has to offer!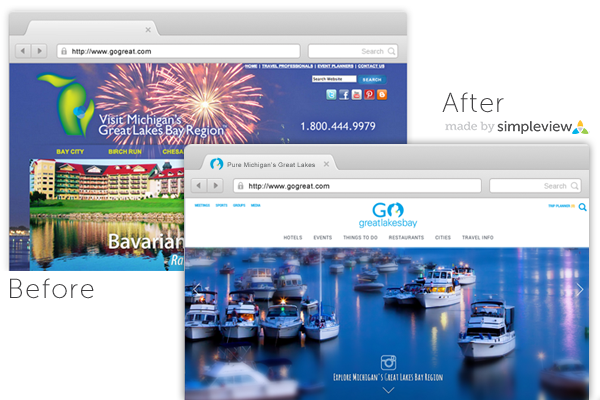 The responsive website offers visitors something they may have never seen before... a Natural Language Filter.
What's that, you ask? It's a unique navigation filter where visitors complete a sentence with the clever subcategory names created by the Great Lakes Bay Regional CVB team. Visitors are then directed to relevant and useful information once the sentence is completed.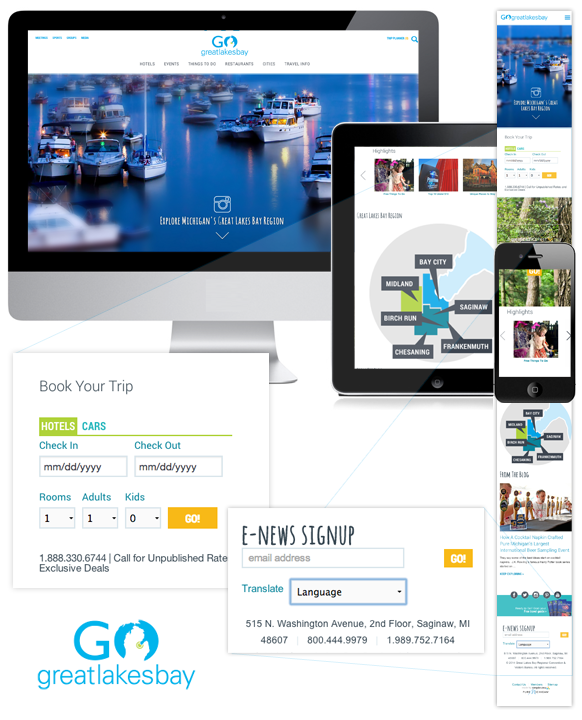 Other great additions include their new blog , parallax-like home page, and a breathtaking representation of the region.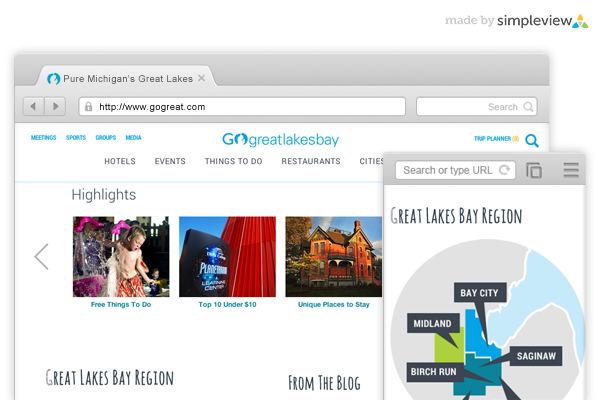 The Great Lakes Bay Regional CVB team has already received rave reviews from partners about the new website design and functionality. We couldn't be happier for the team and loved working with them from beginning to launch!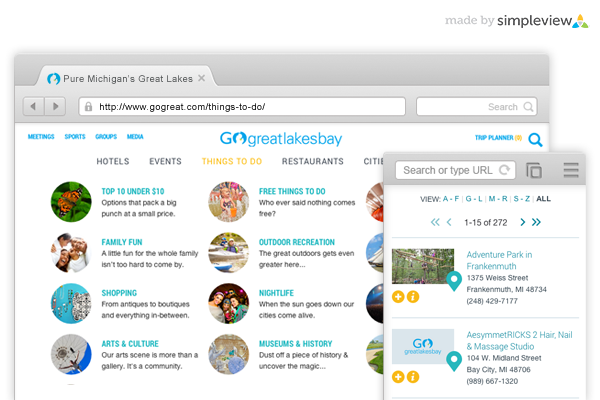 Be sure to check it out and Go Great!