Even if you haven't heard of Google Places, you've probably seen the listings when conducting a search on Google.com. Whenever a user conducts a local search, such as "pizza" in the example below, Google will present businesses listed in Google Places towards the top of the organic results. Reviews a business has collected will be presented along with the business' information and website. Ensuring that your business is listed is vital, and best of all, free!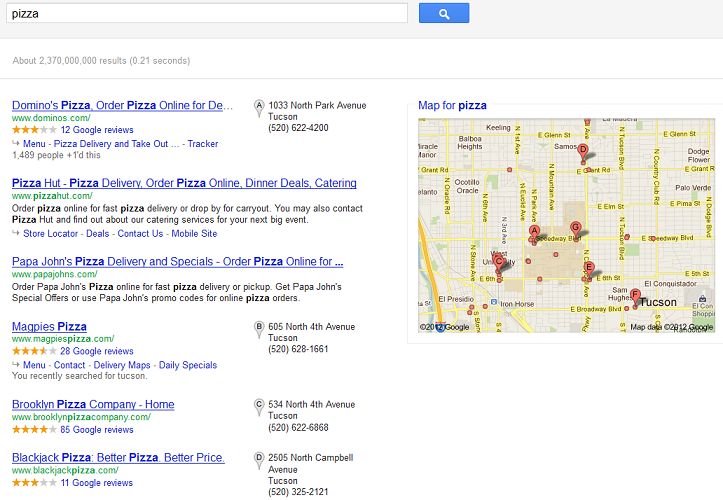 To begin, go to www.google.com/placesforbusiness and create a Google account if you do not already have one; the "Sign Up" button is in the top right corner. Once you are signed in, you simply need to add your business. You will need to verify your business with Google once you have added it. This will be done either over the phone or by postcard. New listings typically are verified with a PIN number that Google mails to the address on your listing. Updates to your existing listing may be able to be completed by phone.
Tips:
Make sure you complete all of the fields available, including optional ones if they apply to your business. The better you can describe your business, the easier it will be for Google to determine your business' relevancy.
Add photos to your Places listing.
Encourage your customers to write a review about your business and respond to those reviews to thank them for their time and kind review.
If you receive a poor review, make sure you reach out to that customer to resolve their complaint. Make sure you respond to reviews respectfully and complete your resolutions. Users respond favorably when business owners are actively engaging with their customers.
For more tips on how to fully utilize Google Places, as well as how to respond to reviewers, check out "How to Pimp Your Google Places Listing."